Open Michigan Blogs January 2017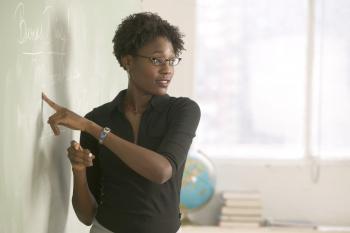 Last week we brought up a few questions about the ways our work can impact the larger Open Education space. Namely:
How can we best support interested faculty in a demanding academic environment?

Given that time to reach out to our prestigious faculty is always limited, how can we let faculty who may be interested in OER, but who haven't heard about our services, know we exist across campus?
To answer some of those questions, we have been reaching out to our faculty contributors to interview them about their past experiences with Open Michigan and ask how we can better serve them. Over the next several months we will be sharing some of the results of these conversations here. There are a few key questions that we hope to understand from our faculty in these hour long interviews:
What motivates faculty to share resources with Open Michigan?

What value do faculty see in return for sharing these resources?

What are some of the challenges faculty have experienced when sharing resources in the past that projects like Open Michigan can assist with?

How best can we keep faculty informed of the popularity of their material? Are there interesting metrics faculty think about when looking into Open Educational Resources?
While we aren't conducting this as a formal research study, if you are interested in a copy of our interview protocol we are happy to share it, just ask!
What we learn will improve our understanding of Open Pedagogy on our campus.
Additionally, we are improving the metrics that we provide to our faculty members using analytics, but more on that next week!
Email Us: open.michigan@umich.edu
Tweet At Us: @open_michigan
Facebook Post: http://www.facebook.com/open.umich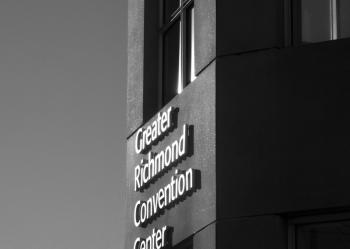 This past November the Open Michigan team packed our bags and headed to Richmond, Virginia to attend the 13th annual Open Education Conference, not as presenters as in years past, but as learners. The Open Education Conference provided us with an opportunity to learn from the experiences of evolving initiatives in higher education and K-12 schools across the country and the globe, and to think about how to iterate our own work as we enter 2017.
Faculty Involvement Successes
There was a lot of conversation about the role of faculty in Open Education initiatives. Several institutions shared their successes;  particularly interesting was the success of the University System of New Hampshire in creating a large OER, open pedagogy and open access focused program. https://at.usnh.edu/usnh-open-education-initiative
K-12 Emerges as a Leader in the Open Education Space
In the early years, most OER initiatives took place in higher education institutions, and focused on college and postsecondary content. The work of the teams across the country to encourage the adoption and implementation of OER in K-12 curricula is extremely heartening, and also provides great examples of the construction of system-wide Open Education initiatives. There are a few examples of great work in this space:
The work of the Office of Superintendent of Public Instruction is an interesting model of a distributed system for creating an OER curriculum and accounting for quality review of the material. http://digitallearning.k12.wa.us/oer/

The U.S. Department of Education's #GoOpen initiative, which funds and encourages states, school districts and educators to adopt and create openly licensed educational materials to transform teaching and learning. https://tech.ed.gov/open/
"Open Pedagogy" Continues to Gain in Prominence
Open Pedagogy has been described as "the relationship between the open licensing of content and the additional options students and instructors then have to remix that content as part of the work of the course." More generally, discussing the value of open educational resources for faculty contributors, beyond cost savings for students alone, continues to be an important conversation. Numerous initiatives touched on the inclusion of "open pedagogy" as a faculty motivator, and it will be important for Open Michigan to consider how to incorporate or acknowledge this concept in our work.
Learning from this Experience
One of the big challenges facing Open Michigan is finding and reaching faculty who care about sharing their work but don't know we exist. Learning from our conference experience, we can adapt a few key concepts for our own use:
First, it is possible to create a great initiative that looks beyond the cost of resources alone, but also focuses on Open pedagogy. But in order to do this, we must better understand the actual value we have provided to our current and past faculty collaborators. This means creating metrics, reports, and data that helps us understand and articulate our value.

Second, since faculty content is one of our most valuable assets, we must focus more on faculty motivations and needs, in order to produce the best possible services for them. This means we must go where our faculty are, learn from their work, and use contextual inquiry to understand how faculty may use our services.
Next week, we will share our plans to implement these concepts and share with all of you our plans for the new year. But in the meantime, if you have thoughts, comments, ideas about some of the best examples of Open pedagogy, please share with us!
Email Us: open.michigan@umich.edu
Tweet At Us: @open_michigan
Facebook Post: http://www.facebook.com/open.umich