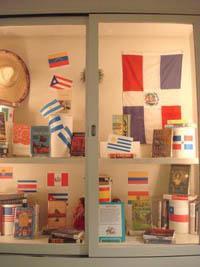 Term:
2011-2012
Published:
Revised:
SPANISH 103 is an introductory course to the Spanish language and culture. This course uses a task and content-based approach to learning which integrates grammar in a functional use through listening, speaking, reading, and writing. Language use is encouraged through communicative activities rather than a sequence of linguistic units. Learning strategies and cultural awareness are also important objectives of the course.
Instructor: Tatiana Calixto
Course Level: Undergraduate
This course is part of the 2011-2013 MELO 3D project, supported by an LSA Instructional Technology Committee New Initiatives/New Infrastructure grant.
About the Creators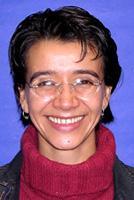 Tatiana Calixto 
Tatiana Calixto is a Lecturer in Spanish, Department of Romance Languages and Literatures. She teaches introductory Spanish courses as well as special topics courses focusing on cultural traditions in the Andes region. more...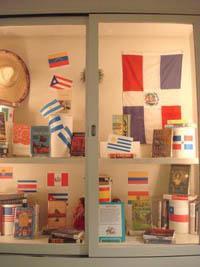 Term:
2011-2012
Published:
Revised:
Jump to:
Learning Objects

Document Title
Creator
Downloads
License

Grammar Podcasts for Spanish 103

Tatiana Calixto

Spanish 103 - Learning Objects webpage

Tatiana Calixto

Marcelino Viera

Maria Robles

Martin Vega