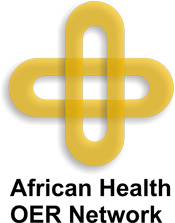 Editor's Note: The 1000+ OBGYN Project and the African Health OER Network resources are both included on this page. To find the "African Health OER Network," please scroll past the "1000+ OBGYN Project" and find the resources below.
1000+ OBGYN Project
The 1000+ OBGYN Project is a consortium of Sub-Saharan African (SSA) departments of obstetrics and gynecology (OBGYN) departments and their U.S. OBGYN department partners whose goal is to improve maternal and neonatal health in SSA through training and retaining obstetricians and gynecologists to serve their communities.
 
Practicing OBGYN, residents, midwives, midwife/OBGYN students and other health practitioners may benefit from this material. The materials can be used for teaching medical students, midwives and health workers, and of course OBGYN residents. Academic OBGYN departments can use these resources as references to use or adapt for their own residency curricula. 
 
These materials are all Open Educational Resources, which means they are publicly available, free to use, and licensed to copy and distribute with no fee. These resources are freely available online through the Open.Michigan Initiative and, through a partnership with The Global Library of Women's Medicine, will be distributed offline so they can be accessed without connecting to the Internet.
Selected Free Learning Materials for OBGYN Residency Programs - By Hot Topic
› Abortion Care, Adolescent Gynecology, Cervical Cancer, Ebola, Labor and Delivery Management, Malaria, Postpartum Hemorrhage, Pre-Term Labor, Puerperal Sepsis, Sexuality, Sickle Cell, Typhoid
Selected Free Learning Materials for OBGYN Residency Programs - By Milestone
› Foundational Cross-Curriculum Texts
› Abdominal-Pelvic Pain
› Abnormal Uterine Bleeding
› Accountability and Responsiveness to the Needs of Patients Society and the Profession
› Ambulatory Gynecology - Patient Care
› Antepartum Care and Complications of Pregnancy
› Care of Patients in the Intrapartum Period
› Care of Patients in the Postpartum Period
› Communication with Patients and Families
› Communication with Physicians and Other Health Professionals and Teamwork
› Compassion Integrity and Respect for Others
› Cost-Effective Care and Patient Advocacy
› Family Planning
› Gynecology Technical Skills - Laparotomy
› Gynecology Technical Skills - Vaginal Surgery
› Health Care Maintenance and Disease Prevention
› Immediate Care of the Newborn
› Obstetrical Technical Skills
› Patient Safety and Systems Approach to Medical Errors
› Pelvic Floor Disorders
› Pelvic Mass
› Peri-Operative Care
› Quality Improvement Process
› Self-directed learning and critical appraisal of medical literature
African Health OER Network
The University of Michigan Medical School and Dental School collaborate with African health science institutions to develop and distribute health educational materials. The mission of the African Health Open Educational Resources (OER) Network (est. 2008) is to advance health education in Africa by creating and promoting free, openly licensed teaching materials created by Africans to share knowledge, address curriculum gaps, and support health education communities. Supported primarily by the Hewlett Foundation, the collaboration started with universities in Ghana and South Africa but is now drawing in institutions from across the African continent.
The OER created as part of this initiative are hosted locally by the authoring institutions as well as through the OER Africa and Open.Michigan websites. The Open.Michigan website currently hosts OER created by University of Michigan, the OER Africa Initiative of the South African Institute for Distance Education, Kwame Nkrumah University of Science and Technology, University of Ghana, University of Cape Town, University of the Western Cape, University of Malawi, and the Global Health Informatics Partnership.
Behavioural Sciences
Psychology
› How Do You Feel? The Origins of Emotions
› Mental State Examination
Dentistry
Dental Research
› Teaching to Make a Difference: Initial Investigation of Early Students' Clinical Learning
Dental Technology
› Impression Techniques video series
General Dentistry
Clinical Examinations in Dentistry
› Examination of the Dental Patient
› Examination of the Edentulous Patient
› Placement of Orthodontic Separators
› Primary Impression for an Edentulous Patient
Oral Surgery
› Development of Oro-Facial Structures and Its Clinical Correlation
Pediatric Dentistry
› Embryology of the Head and Neck video series
Ethics
Clinical Ethics
› Ethics and Legal Issues: Ethics and Integrity in Data Use and Management
› Ethics and Legal Issues: Privacy, Confidentiality, and Security
Health Professions Education
› International Trends in Problem-based Learning Facilitator Development
› Post Graduate Diploma in Health Professional Education
› Teaching, Learning and Assessment methods
Health Services Administration
Organization and Administration
Course(s)
› Leadership Training Workshop for Health Professionals
Resource(s)
› Health Management I Module Guide
› Managing Health Care - Clicks Workplace Case Study
› Managing Human Resources for Health Module Guide
Informatics
Medical Informatics
› An Introduction to Bioinformatics
› An Introduction to Form Design
› An Introduction to Health Informatics Terminologies
› An Introduction to Medical Informatics
› Fundamental Skills: Information Retrieval - Access to Knowledge-Based Resources
› Fundamental Skills: Introduction to Computers
› Fundamental Skills: Introduction to PowerPoint 2010
› Fundamental Skills: Introduction to Word 2010
› Health Information Systems: Electronic Medical Records Implementation Considerations
› Health Information Systems: Introduction to Electronic Medical Records
› Health Information Systems: Routine Health Information Systems
› Leadership and Management: Managing Change in Healthcare IT Implementations
› Training Tools: Game-Based Assessment/Quiz Template
Medicine
Emergency Medicine
Course(s)
› Advanced Emergency Trauma
› Ghana Emergency Medicine Collaborative
Resource(s)
› Procedures in Emergency Medicine Video Series from University of Cape Town
Family Medicine
› Clinical Skills Examination Procedures: Afrikaans & Xhosa
Internal Medicine
› Automated Blood Counts
› Buruli Ulcer Disease (Mycobacterium Ulcerans Infection)
› Clinical Chemistry (Glucose Tolerance Test)
› Infections of the Cardiovascular System
› Inguinal canal presentation
Microbiology
› Anaerobic infections
› Blood Culture Procedure
› Cases in Clinical Microbiology
› Fastidious Gram-negative bacteria
› Laboratory Methods for Clinical Microbiology
Neurology
› A Case of Erb's Palsy (Erb-Duchenne Palsy) in an Adult
› Examination of the Nervous System (Video tutorial)
› Neuroanatomy 2: Leptomeninges, Subarachnoid Space and Cisternae
› Removal of the Brain in Human Cadaver - Neuroanantomy
Obstetrics and Gynaecology
Cases from OB-GYN Grand Rounds
› A case of hydrops fetalis in an Rh-negative mother
Clinical Examinations in Gynaecology
› Basic Guidelines and History Taking
› General Physical Examination in Gynaecology
› Examination of the Abdomen
› Pelvic Examination
Resource(s)
› Caesarean Section
› Caesarean Section - Adaptation
› Contraceptive Implant Procedures: Implanon®
› Episiotomy & Repair
› Episiotomy & Repair - Adaptation
› Examination of the Pregnant Woman
› Myomectomy Overview
› Probing Professionalism Towards Positive Practice
› Procedures in Obstetrics & Gynaecology
› Sexually-Transmitted Diseases and Pelvic Infections
› Surgical Repair of Vesico-Vaginal Fistulae (VVF)
› Textbook of Urogynaecology
› Total Abdominal Hysterectomy
Orthopaedics
› Introduction to the use of the International Classification of Functioning (ICF) in clinical management in undergraduate physiotherapy programme
Otolaryngology
› Ear, Nose and Throat Tutorial
› Open Access Guide to Audiology and Hearing Aids for Otolaryngologists
Paediatrics
Clinical Examinations in Paediatrics
› General Physical Examination
› Examination of the Respiratory System
› Examination of the Cardiovascular System
› Examination of the Abdomen
› Overview of the Central Nervous System (CNS)
› CNS Examination of Smell and Sight
› CNS Examination of Facial Nerve and Hearing
› Examination of the Peripheral Nervous System (PNS)
› CNS Examination of the Legs
› Examination of the Musculoskeletal System
› Examination of the New Born: Part 1
› Examination of the New Born: Part 2
› Examination of the Ear, Nose, and Throat Systems
Resource(s)
› Case Scenarios In Pediatric Practices
› Gastric Lavage Procedure Animation
› Jaw Swellings - Case Scenarios In Pediatric Practices
› South African Child Gauge 2009/2010
Physiotherapy
Sports Medicine
› Beyond the VO2 max: The role of self-belief in elite athletic performance
› Exercising advocacy: Some personal ideas and experiences
› Order of Mapungubwe
› Series of Lectures to the UCT Rugby Team
› Time to move beyond a brainless physiology
Surgery
Clinical Examinations in Surgery
› Components of the History in Surgery
› Breast Examination
› Examination of the Lump
› Examination of the Goitre
› Examination of the Abdomen
› Examination of Hernia
Resource(s)
› Anatomy of the Oesophagus for Medical Students and Young Doctors
Travel Medicine
Miscellaneous
› Supplemental OER for Pre-Clinical Course for Medical Students
Nursing
Midwifery
› Counseling Manual for Caregivers, Nurses and Midwives
› University Certificate in Midwifery
Pharmaceutics
Community Pharmacy Services
› An Overview on the Therapeutics of Hypertension
Pharmacology
Biopharmaceutics
› Autonomic Effect After Muscarinic Hyper-Activity
› Barfoed's Test - Qualitative Tests in Carbohydrates
› Benedict's Test - Qualitative Test in Carbohydrates
› Bial's Test - Qualitative Test in Carbohydrates
› Biuret's Test - Qualitative Test in Proteins
› Blood Glucose Monitoring
› Estimation of Haemoglobin Concentration
› Frog Heart Preparation
› Haematology - The Red Blood Cell Count
› Haematology - The White Blood Cell Count
› HIV Antibody Test Using A Rapid HIV Card
› Maintenance of an Isolated Smooth Muscle Preparation in Vitro
› Malaria Antigen Rapid Test
› Molisch's Test - Qualitative Test in Carbohydrates
› One Step Pregnancy Dipstick Test
› Respiratory Depressant Effect of Pentobarbitone in Rabbits
› Respiratory Depression Effect of Morphine on Rabbits
› Seliwanoff's Test - Qualitative Test in Carbohydrates
› Set Up an Isolated Tissue - Organ Bath Experiment
› Setting Up the Harvard Kymograph
› Strychine Poisoning in Toads
› Xanthoproteic's Test - Colour Reaction of Proteins
Public and Community Health
Child Health Services
› Child Healthcare
› Childhood TB
Community Mental Health Services
› Alcohol Problems: A Health Promotion Approach Module Guide
› Perinatal Mental Health Project
Emergency Planning
› Public Health Emergency Planning and Management for Districts
Epidemiology
› Adult HIV
› Childhood HIV
› Measuring Health and Disease I: Introduction to Epidemiology Module Guide
› Perinatal HIV
Home Care Services
› Promoting equitable access to health care for households
Maternal Health Services
› Birth Defects
› Intrapartum Care
› Maternal Care
› Mother and Baby Friendly Care
› Newborn Care
› Primary Maternal Care
› Primary Newborn Care
› Saving Mothers and Babies
Medical Sociology
› Climate Change and Health in the SADC Region
› Doctors in a Divided Society: The profession and education of medical practitioners in South Africa
› Health and Human Rights Pamphlets
› Mobile Xhosa
› Mobile Zulu
› The Human Rights Key
› The Human Rights Key: Lesbian, Gay, Bisexual, Transgender and Intersex (LGBTI) themed Key
› Training Trainers for Health and Human Rights
Occupational Health
› Biological monitoring of workers exposed to pesticides - Guidelines for application in field settings
› Disability and Social Change: A South African agenda
› Improving Notification of Pesticide Poisonings
› Occupation-based Community Development Framework
› Occupational Focus Conceptual Framework
› Pesticide Label Card
› Pesticides Health and Safety posters
› Postgraduate Diploma in Occupational Health: Occupational Medicine and Toxicology I
› Sticker on Danger of Aldicarb Pesticide
Preventive Health Services
› Addressing Diarrhea Through Public Health Action: The Case of an Informal Settlement in Sub-Saharan Africa
› Micronutrient Malnutrition Module Guide
› Public Health Nutrition: Policy and Programming
› The Revolving Door: Child Malnutrition in Mount Frere, Eastern Cape South Africa: Case Study
› Well Women
Research Design
› Data Quality: Data Cleaning
› Data Quality: Missing Data
› Data Quality: Out of Range Values
› Health Systems Research I Module Guide
› Preparing Research Datasets
Supporting Grants
› 2008 Health OER Planning Grant
› 2009 Health OER Design Phase
› 2010-2011 African Health OER Network
General Guides
› Collections of Health OER Search Requests and Associated Results
› Designing Case-Based E-Learning
› Discussion Questions for Organizations Commencing OER Projects
› Example Disclaimers to Include in Publicly Available Content
› Form for OER Reference and Search Request
› Form to Submit Content for Review
› Forms for Permission to Record and to Release Materials
› Guide to Gaining Ethical Consent from Patients for Content Released as OER
› Guidelines for developing OER at UWC Faculty of Dentistry
› Guidelines for Sharing Recordings
› Handouts on Finding and Creating Open Content
› Instructional Design Tips for Computer-Based E-Learning
› KNUST OER Instructional Design Framework
› Phases of OER Production, Adaptation, and Integration
› Plan and write a key activity for your learning module
› Policy for Attributing Third-Party Content
› Process of Content Submission to MedEdPORTAL
› Recommended Practices for Packaging and Distributing OER
› Template for Openness Audit of Materials That May Be Shared as OER
› Tutorial for Recording Sound and Video for E-Learning Projects
› Video Techniques for OER modules
Reports and Papers
› African Health OER Network Impact Study
› Beyond the first steps: Sustaining Health OER Initiatives in Ghana
› Developing and using Open Educational Resources at KNUST
› Electronic learning and open educational resources in the health sciences in Ghana
› Examples of Educational Impact from the African Health OER Network
› Fostering Cross-institutional Collaboration for Open Educational Resources Production
› Growing an Institutional Health OER Initiative: A Case Study of the Kwame Nkrumah University of Science and Technology
› Growing an Institutional Health OER Initiative: A Case Study of the University of Cape Town
› Growing an Institutional Health OER Initiative: A Case Study of the University of Ghana
› Health OER Inter-Institutional Project Formative Evaluation of Health OER Design Phase
› OER and Health Education: the Potential of Openly Licensed Digital Content
› Phase 2 Evaluation of the African Health OER Network: Consolidation and Sustainability
› Policy for development and use of Open Educational Resources (OER) - KNUST
› Producing Open Educational Resources From Scratch: The Case Of Health Sciences At University Of Ghana And Kwame Nkrumah University Of Science And Technology
› Reflections on the past two and a half years of a collaborative African health OER project
› Supporting Collaboration and Harnessing of OER Within the Policy Framework of KNUST
› The African Health OER Network: Advancing health education in Africa through open educational resources
› The Use of Open Education Resources at the University of Malawi (UNIMA)
› Towards a Sustainable Inter-Institutional Collaborative Framework for Open Educational Resources