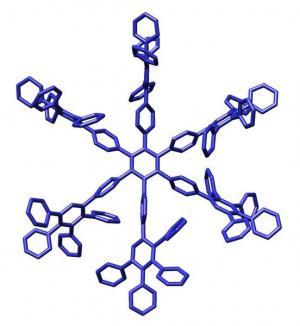 Term:
Winter 2009 - 2011
Published:
Revised:
Organic Chemistry of Macromolecules covers the preparation, reactions, and properties of high molecular weight polymeric materials of both natural and synthetic origin. As a part of this course, U-M students collaboratively created and edited Wikipedia articles. Student contributions can be found below under Wikipedia Articles.
Instructor: Anne McNeil
Wikipedia Campus Ambassador: Cheryl Moy
Course Level: Graduate
Visit the McNeil Group website, the Journal of Chemical Education, and Wikimedia Outreach to learn more about Professor McNeil's Wikipedia project.
Syllabus
Organic Chemistry of Macromolecules
Instructor: Prof Anne McNeil
Text: Polymers: Chemistry and Physics of Modern Materials by J.M.G. Cowie, 3rd edition
Supplemental: Principles of Polymerization by Odian, 4th edition, Polymer Chemistry by Stevens, 3rd edition
Requirements:
Your grade will be based on three exams, five problem sets, and a class project.
Grading:
Exam 1 (Mon. February 7, 2011; 7-9 pm; 1706)
25% of final grade (200 pts)
Exam 2 (Mon. March 14, 2011; 7-9 pm; 1706)
25% of final grade (200 pts)
Exam 3 (Mon. April 18, 2011; 7-9 pm; 1706)
25% of final grade (200 pts)
Grading System: The exams will be graded using the 0-5-10 system. For example, if a question is worth 10 points, you can get a 0, 5, or 10. We round to the closest number.
Problem Sets: Problem sets (5) will be graded based on effort with an S (20 pts) or U (0 pts). It is your responsibility to check the answer key to check the accuracy of your answers. These
problems are representative of ones you will see on the exams. 12.5% of final grade (100
pts).
Class Project: You will work in assigned groups to create or edit a Wikipedia site related to an important topic or person in polymer chemistry. This project will begin mid-January and more details will come. 12.5% of final grade (100 pts).
Refresher: You should go over your undergraduate organic chemistry course material and refresh your memory on the standard functional groups and their reactivity. You should be able to draw an arrow-pushing mechanism for these basic transformations: SN1, SN2, transesterifications, amide formation, alcohol additions to isocyanates, enolate
alkylations and acid/ester condensations, free radical reactions with alkenes,
electrophilic additions to alkenes, alkene and alkyne metathesis reactions.
Wikipedia Articles
Introduction to Wikipedia Articles
Student contributions can be viewed by visiting the topic pages "before" and "after" the student revisions. Click on "current" to see the most recent version of the article. Pages without a "before" link were created by students in this course. 
† indicates pages that were significantly expanded (>10,000 bytes added)
Chem 538 - Winter 2009
Anionic Polymerization 
Gel Permeation Chromatography
Fire-safe Polymers
Did not exist | After | Current 
Shape Memory Polymers
Step-Growth Polymerization
Covalent Organic Frameworks
Did not exist | After | Current
Chem 538 - Winter 2010
Dynamic Mechanical Analysis
Gradient Copolymers
Karl Ziegler†
RAFT†
Ferroelectric Polymers†
Radical Polymerization
Electroactive Polymers†
Coordination Polymers†
Antimicrobial Polymers
Dendrimers
Chem 538 - Winter 2011
Cationic Polymerization†
Polyfluorene†
Polymer Brush†
High Refractive Index Polymers†
Did not exist | After | Current
Plasma Polymerization†
About the Creators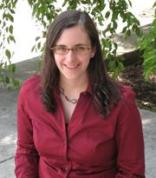 Anne McNeil is a Seyhan N. Eğe Assistant Professor of Chemistry, in the College of Literature, Science, and the Arts and an Assistant Professor of Macromolecular Science and Engineering, in the College of Engineering. Her research interests include new methods for the chain-growth synthesis of π-conjugated polymers, synthesis and characterization of gradient π-conjugated copolymers, and developing stimuli-responsive materials based on gelation.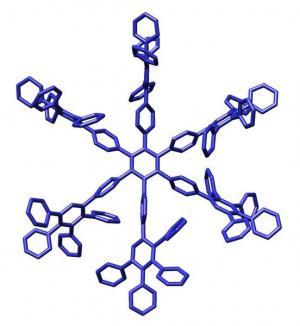 Term:
Winter 2009 - 2011
Published:
Revised:
Syllabus

| Document Title | Creator | Downloads | License |
| --- | --- | --- | --- |
| | Anne McNeil | | |
Assignments

| Document Title | Creator | Downloads | License |
| --- | --- | --- | --- |
| Improving Science in Wikipedia | Anne McNeil | | |
Handouts

| Document Title | Creator | Downloads | License |
| --- | --- | --- | --- |
| Guidelines for Wikipedia Sandbox Peer Review | Anne McNeil | | |
Lectures

| Document Title | Creator | Downloads | License |
| --- | --- | --- | --- |
| Course/Resource Archive in Institutional Repository (October 2012) | Anne McNeil | | |