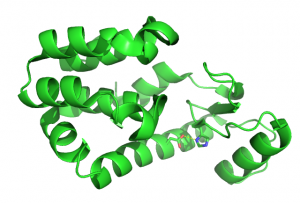 Term:
Fall 2008 - 2009
Published:
Revised:
Physical Organic Chemistry covers the principles of chemical bonding, mechanisms of organic chemical reactions and stereochemistry. The important types of organic reactions are also discussed, with an emphasis on basic principles. As a part of this course, U-M students collaboratively created and edited Wikipedia articles. Student contributions can be found within the Sessions tab.
Instructor: Anne McNeil
Wikipedia Campus Ambassador: Cheryl Moy
Course Level: Graduate
Visit the McNeil Group website and the Journal of Chemical Education to learn more about Professor McNeil's Wikipedia project.
Wikipedia Articles
Introduction to Wikipedia Articles
Student contributions can be viewed by visiting the topic pages "before" and "after" the student revisions. Click on "current" to see the most recent version of the article. Pages without a "before" link were created by students in this course. 
† indicates pages that were significantly expanded (>10,000 bytes added)
Chem 540 - Fall 2008
Transition State Theory
Asymmetric Induction
Chiral Lewis Acid
Benson Group Increment Theory
Did not exist | After | Current
Hammett Equation
Taft Equation
Halogen Bonding
Hyperconjugation
Pi-Interactions
Did not exist | After | Current
Chem 540 - Fall 2009
Host-Guest Chemistry
Hammett Equation
Tunneling in KIE
Did not exist | After | Current
Strain
Transannular Strain
Walsh Diagrams
Did not exist | After | Current
Salt Bridges
Cheletropic Reactions†
Hypervalent Molecules
A-values
A-1,3-strain†
Self-healing Polymers†
Solvent Effects
About the Creators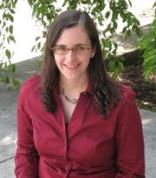 Anne McNeil is a Seyhan N. Eğe Assistant Professor of Chemistry, in the College of Literature, Science, and the Arts and an Assistant Professor of Macromolecular Science and Engineering, in the College of Engineering. Her research interests include new methods for the chain-growth synthesis of π-conjugated polymers, synthesis and characterization of gradient π-conjugated copolymers, and developing stimuli-responsive materials based on gelation.