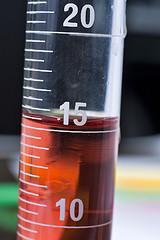 Term:
Fall 2012
Published:
Revised:
The focus of this guided inquiry laboratory is to foster critical thinking that allows students to design, perform, and interpret experiments. In addition, the student acquires technical skills that are required for further advancement in experimental sciences. Although an ability to collect and analyze data in a quantitative manner is developed, the emphasis of the course is to provide a qualitative understanding of the basic concepts of chemistry. This is accomplished by demonstrating that chemical principles are derived from experimental data. The goal is to provide students both with a more accurate picture of the scientific process and with skills that are relevant to solving real life problems.
Instructor: Nancy Kerner
Course Level: Undergraduate
Available on: Softchalk
Course Structure: 1 hour lecture, 1 hour discussion, and 2 hour lab- once a week
This course is part of the 2011-2013 MELO 3D project, supported by an LSA Instructional Technology Committee New Initiatives/New Infrastructure grant.
About the Creators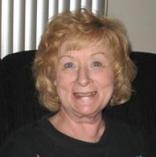 Nancy Kerner
Nancy Kerner is Lecturer IV and Coordinator, General Chemistry Lab Program in the Chemistry department. She is Chemistry co-editor of MERLOT where one of her roles has been the establishment of evaluation criteria for online learning objects. She is a co-leader in the MELO 3D project.
M.A. Columbia University
Ph.D. Columbia University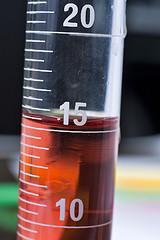 Term:
Fall 2012
Published:
Revised:
Jump to:
Handouts

Document Title
Creator
Downloads
License

Experiment 1- Experimental Analysis of Precipitation Data of Different Metal Ions

Nancy Kerner

Akiko Kochi

Experiment 1- Experimental Determination of Precipitate Identity

Nancy Kerner

Akiko Kochi

Experiment 1- Experimental Determination of the Impact of Concentration on Precipitation

Nancy Kerner

Akiko Kochi

Experiment 1- Experimental Determination of the Impact of Different Solvents on Precipitation

Nancy Kerner

Akiko Kochi

Experiment 1- Introduction

Nancy Kerner

Akiko Kochi

Experiment 1- Optional Reviews and Extensions

Nancy Kerner

Akiko Kochi

Experiment 1- Precipitation Reaction

Nancy Kerner

Akiko Kochi

Experiment 1- Required Background Knowledge and Skills

Nancy Kerner

Akiko Kochi

Experiment 1- Salt Formulas

Nancy Kerner

Akiko Kochi

Experiment 1- Salt Formulas

Nancy Kerner

Kevin Hartman

Experiment 1- Solvent Polarity

Nancy Kerner

Akiko Kochi

Experiment 1- The Relationship Between Salt Dissociation and Solvent Polarity

Nancy Kerner

Akiko Kochi

Experiment 1- The Relationship Between Salt Solubility and Solvent Polarity

Nancy Kerner

Akiko Kochi

Experiment 2 - A Calibration Graph

Nancy Kerner

Kevin Hartman

Experiment 2 - An Absorbance Spectrum

Nancy Kerner

Kevin Hartman

Experiment 2 - Beer's Law

Nancy Kerner

Kevin Hartman

Experiment 2 - Experiment Goal

Nancy Kerner

Kevin Hartman

Experiment 2 - Experiment Goal: Generating & Using a Calibration Graph

Nancy Kerner

Kevin Hartman

Experiment 2 - Experiment Goal: Obtaining an Absorbance Spectrum

Nancy Kerner

Kevin Hartman

Experiment 2 - Graph for Yourself

Nancy Kerner

Kevin Hartman

Experiment 2 - In the Lab: Dilute it Yourself

Nancy Kerner

Kevin Hartman

Experiment 2 - In the Lab: Making a Solution

Nancy Kerner

Kevin Hartman

Experiment 2 - In the Lab: Measuring Absorbance

Nancy Kerner

Kevin Hartman

Experiment 2 - Light and Solutions

Nancy Kerner

Kevin Hartman

Nancy Kerner

Kevin Hartman

Experiment 2 - Solution Color

Nancy Kerner

Kevin Hartman

Experiment 2 - Solution Dilution

Nancy Kerner

Kevin Hartman

Experiment 2 - Solutions and Solution Color

Nancy Kerner

Kevin Hartman

Experiment 2 - Using your Calibration Graph

Nancy Kerner

Kevin Hartman

Experiment 2 - Volume and Concentration

Nancy Kerner

Kevin Hartman

Experiment 2 - What is a Mole?

Nancy Kerner

Kevin Hartman

Experiment 2 - Working with Your Graphs

Nancy Kerner

Kevin Hartman

Experiment 5 - Acids and Bases from a Different View

Nancy Kerner

Russell Bornschein

Kevin Hartman

Akiko Kochi

Experiment 5 - Lewis Acids and Bases

Nancy Kerner

Russell Bornschein

Kevin Hartman

Akiko Kochi

Experiment 5 - Lewis Acids and Bases: Complexation

Nancy Kerner

Russell Bornschein

Kevin Hartman

Akiko Kochi

Experiment 5 - Lewis Base Exchange

Nancy Kerner

Russell Bornschein

Kevin Hartman

Akiko Kochi

Experiment 5 - Part 1: Cation Acidity

Nancy Kerner

Russell Bornschein

Kevin Hartman

Akiko Kochi

Experiment 5 - Part 2a: Studies of Complex Formation with Ammonia or Hydroxide

Nancy Kerner

Russell Bornschein

Kevin Hartman

Akiko Kochi

Experiment 5 - Solubility and General Lewis Base preferences

Nancy Kerner

Russell Bornschein

Kevin Hartman

Akiko Kochi
Miscellaneous

| Document Title | Creator | Downloads | License |
| --- | --- | --- | --- |
| Course/Resource Archive in Institutional Repository (October 2012) | Nancy Kerner | | |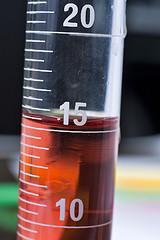 Term:
Fall 2012
Published:
Revised:
Experiment 1- Precipitation and Water Purity

Document Title
Creator
Downloads
License

Experiment 1- Experimental Analysis of Precipitation Data of Different Metal Ions

Nancy Kerner

Akiko Kochi

Experiment 1- Experimental Determination of Precipitate Identity

Nancy Kerner

Akiko Kochi

Experiment 1- Experimental Determination of the Impact of Concentration on Precipitation

Nancy Kerner

Akiko Kochi

Experiment 1- Experimental Determination of the Impact of Different Solvents on Precipitation

Nancy Kerner

Akiko Kochi

Experiment 1- Introduction

Nancy Kerner

Akiko Kochi

Experiment 1- Optional Reviews and Extensions

Nancy Kerner

Akiko Kochi

Experiment 1- Precipitation Reaction

Nancy Kerner

Akiko Kochi

Experiment 1- Required Background Knowledge and Skills

Nancy Kerner

Akiko Kochi

Experiment 1- Salt Formulas

Nancy Kerner

Akiko Kochi

Experiment 1- Salt Formulas

Nancy Kerner

Kevin Hartman

Experiment 1- Solvent Polarity

Nancy Kerner

Akiko Kochi

Experiment 1- The Relationship Between Salt Dissociation and Solvent Polarity

Nancy Kerner

Akiko Kochi

Experiment 1- The Relationship Between Salt Solubility and Solvent Polarity

Nancy Kerner

Akiko Kochi
Experiment 2 - Solution Color

Document Title
Creator
Downloads
License

Experiment 2 - A Calibration Graph

Nancy Kerner

Kevin Hartman

Experiment 2 - An Absorbance Spectrum

Nancy Kerner

Kevin Hartman

Experiment 2 - Beer's Law

Nancy Kerner

Kevin Hartman

Experiment 2 - Experiment Goal

Nancy Kerner

Kevin Hartman

Experiment 2 - Experiment Goal: Generating & Using a Calibration Graph

Nancy Kerner

Kevin Hartman

Experiment 2 - Experiment Goal: Obtaining an Absorbance Spectrum

Nancy Kerner

Kevin Hartman

Experiment 2 - Graph for Yourself

Nancy Kerner

Kevin Hartman

Experiment 2 - In the Lab: Dilute it Yourself

Nancy Kerner

Kevin Hartman

Experiment 2 - In the Lab: Making a Solution

Nancy Kerner

Kevin Hartman

Experiment 2 - In the Lab: Measuring Absorbance

Nancy Kerner

Kevin Hartman

Experiment 2 - Light and Solutions

Nancy Kerner

Kevin Hartman

Nancy Kerner

Kevin Hartman

Experiment 2 - Solution Color

Nancy Kerner

Kevin Hartman

Experiment 2 - Solution Dilution

Nancy Kerner

Kevin Hartman

Experiment 2 - Solutions and Solution Color

Nancy Kerner

Kevin Hartman

Experiment 2 - Using your Calibration Graph

Nancy Kerner

Kevin Hartman

Experiment 2 - Volume and Concentration

Nancy Kerner

Kevin Hartman

Experiment 2 - What is a Mole?

Nancy Kerner

Kevin Hartman

Experiment 2 - Working with Your Graphs

Nancy Kerner

Kevin Hartman