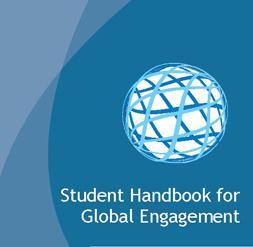 Term:
2011
Published:
Revised:
Traveling abroad for research or service is an exciting undertaking, but it can also be very challenging. Designing an effective, relevant and ethical project, working effectively with international partners, and disseminating a useful product are just a few of the important issues that students will encounter as they plan their work abroad. This Student Handbook represents over a year of collaborative work between U-M students across disciplines. Our intent is to offer a roadmap for planning projects abroad, with advice on multiple levels — from the logistics of paying for your trip and staying safe, to broader issues such as ethics and sustainability. With the support and encouragement of the Center for Global Health, every stage in the development of this resource was led by students – from the identification needs to the drafting of content.
We encourage students and faculty at schools around the world to adapt and improve upon our work. We ask that you, as a matter of courtesy, inform us about these adaptations so that we can learn from others as we continue to address critical health issues through research and action. If you do want to adapt the handbook, find other people interested in similar issues, or stay current on related resources — please join our Google site.
Authors: Student collaborators and the Center for Global Health
Structure: Printed handbook and supporting materials
This book is available through University of Michigan Library's Print-On-Demand Service with Espresso Book Machine. This service is only available for individuals within the Ann Arbor area.
About the Creators
Approximately forty University of Michigan students - representing most of its schools and colleges participated in the development of this handbook.  Group leaders and key writers are shown in bold. Associates of the Center for Global Health are noted with an asterisk (*).
 
*Kathleen F. Bush, Environmental Health Sciences, School of Public Health, Rackham Graduate School
*Christopher Glen, Philosophy, College of Literature, Science & the Arts (LS&A)
*Julie Maslowsky, Developmental Psychology, Rackham Graduate School
*Annie Mitsak, Biomedical Engineering, Rackham Graduate School
*Sujal Parikh, Medical School
*Carrie Rheingans, Health Behavior & Health Education, School of Public Health and Community Organization, School of Social Work
Andrew Admon, Medical School
*Brigette Bulcholtz, Microbiology, College of Literature, Science & the Arts (LS&A)
*Viktor Burlaka, Social Work/Clinical Psychology, Rackham Graduate School
*Sirui Cao, Epidemiology, School of Public Health
Maureen Connelly, School of Law
Arun Hariharan, Molecular, Cellular, & Developmental Biology, Rackham Graduate School
*Alexander Harrington, Sociology, College of Literature, Science & the Arts (LS&A)
*Annalies Heinrichs, Medical School
Janaiya Johnson, Health Behavior & Health Education, School of Public Health
*Jaqueline Levene, English, College of Literature, Science & the Arts (LS&A)
*Ruti Levtov, Health Behavior & Health Education, School of Public Health
Ian May, Medical School
*Joey McCoy, General Studies, College of Literature, Science & the Arts (LS&A)
Peggy McLaughlin, Nursing, Rackham Graduate School
*Massy Mutumba, Health Behavior & Health Education, School of Public Health
*Nyia Noel, Medical School and School of Public Health
Folasade Odeniyi, Health Behavior & Health Education, School of Public Health
*Phallon Officer-Treece, Public Administration, Rackham Graduate School
*Linda Okoth, Epidemiology, School of Public Health
Sonali Palchaudhuri, Medical School
*Joseph Perosky, Biomedical Engineering, Rackham Graduate School
*John Prensner, Medical School and Medical Scientist Training Program, Rackham
*Mekhala Reghavan, Biomedical Engineering, Rackham Graduate School
*Hasan Siddiqi, Medical School
*Jacqueline Smith, Health Behavior & Health Education, School of Public Health
Alexandra Sova, Political Science, College of Literature, Science & the Arts (LS&A)
*Jason Smoot, School of Public Policy
*Amy Starke, School of Nursing
*Will Story, Health Service, Organization & Policy, Rackham Graduate School
*Joanna Tatomir, Anthropology, Rackham Graduate School and School of Public Health
*Alice Zheng, Medical School
 
*Faculty Mentor, Frank Anderson, MD, MPH, Obstetrics & Gynecology, Medical School
Center for Global Health staff, Heather Lutz and Kate Restrick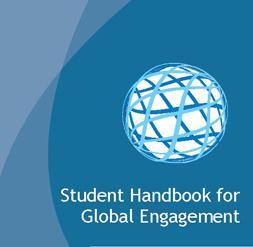 Term:
2011
Published:
Revised:
Miscellaneous

| Document Title | Creator | Downloads | License |
| --- | --- | --- | --- |
| Course/Resource Archive in Institutional Repository (November 2011) | Students at the Center for Global Health | | |
Student Presentations

| Document Title | Creator | Downloads | License |
| --- | --- | --- | --- |
| Transforming Student Global Health Initiatives: Developing an Interdisciplinary Student Handbook on Global Engagement | Students at the Center for Global Health | | |
Student Projects

| Document Title | Creator | Downloads | License |
| --- | --- | --- | --- |
| Student Handbook for Global Engagement | Students at the Center for Global Health | | |
| Student Handbook for Global Engagement - Order a Print Version from Espresso Book Machine (available only within the Ann Arbor area) | Students at the Center for Global Health | | |
| Student Handbook for Global Engagement website | Students at the Center for Global Health | | |