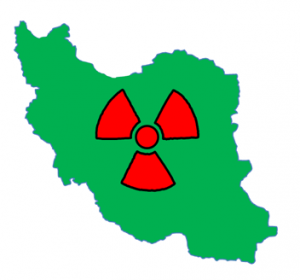 Term:
Winter 2011
Published:
Revised:
The Integrated Policy Exercise (IPE) is a school-wide policy simulation held in the first week of January each year. All master's level students are expected to participate. The IPE provides you with a week-long opportunity to work intensively on a policy issue. The faculty leader of the IPE divides students into teams representing different constituencies with an interest in the problem being studied. Working in small groups, students are assigned to represent a particular viewpoint, such as a lobbying organization, elected politician, professional organization or advocacy group.  Groups spend the week in consultation with experts on the topic, preparing political strategies to achieve their clients' objectives, and developing policy positions for their group. The week culminates in a negotiation process between all the groups involved. The topic for the January 2011 IPE was Crisis in Iran.
Instructor: John Ciorciari
Course Level: Graduate
Course Structure: One credit course conducted over three days
Learning Objectives
This IPE (Integrated Policy Exercise) will feature a crisis involving Iran's nuclear program. Participants will engage in mock negotiations in and around the UN Security Council to develop a swift international response to complex unfolding events. We will also host visiting experts for lectures and interactive sessions that delve further into some of the relevant policy issues. We have three main goals:
Build Knowledge.  First, we aim to help participants build substantive knowledge.
About International Institutions. We have chosen a scenario centered on the UN Security Council so participants can learn about the workings of one of the most critical institutions in world politics.
About Key Legal & Political Debates. Iran lies at the heart of some of the most vexing problems in contemporary international law and politics, such as nuclear proliferation, terrorism, and resource competition. The IPE will encourage participants to reflect on key debates, such as the merits of sanctions and the right or duty to intervene.
About Iran.  Iran is a complex state with a large population, unique political institutions, and real development needs. The IPE will give participants an opportunity to think and learn about Iran's internal politics and regional relations.
Develop Skills. Our second goal is to hone policymaking skills. Participants will analyze a complex crisis from various angles, prepare talking points and oral statements, and draft textual provisions. We have deliberately selected a scenario that will engage the interests of diverse participants and require participants to apply two of the foundational arts of diplomacy: tough negotiation and principled compromise.
Cultivate Passions.  Our third goal is to help participants explore thematic issues of particular interest to them. Iran's internal machinations and foreign relations raise issues across the policy spectrum -- such as human rights and refugee issues, environmental concerns, economic challenges, and military and intelligence matters. We have designed the IPE to draw attention to a wide range of policy issues of concern to diverse states, institutions, and NGOs.
About the Creators

John Ciorciari
John Ciorciari is Assistant Professor of Public Policy at the University of Michigan, Gerald R. Ford School of Public Policy. His interests include international law, politics, and international finance. His current research projects focus primarily on the Asia-Pacific region, and examine foreign policy strategies, human rights, and the reform of international economic institutions.
He has served as a National Fellow at Stanford University's Hoover Institution, and as a Shorenstein Fellow at the university's Asia-Pacific Research Center. From 2004-07, he served as a policy official in the U.S. Treasury Department's Office of International Affairs. Since 1999, he has been a legal advisor to the Documentation Center of Cambodia, which promotes historical memory and justice for the atrocities of the Pol Pot regime.
His book, The Limits of Alignment: Southeast Asia and the Great Powers since 1975, investigates the power alignments of small and middle states in Southeast Asia.
PhD, Oxford University
JD, Harvard University
AB, Harvard University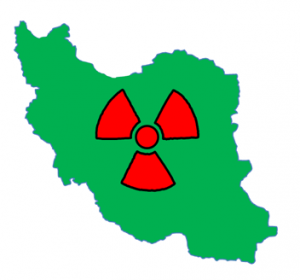 Term:
Winter 2011
Published:
Revised:
Handouts

| Document Title | Creator | Downloads | License |
| --- | --- | --- | --- |
| | John Ciorciari | | |
| | John Ciorciari | | |
| | John Ciorciari | | |
| | John Ciorciari | | |
| Prep Memo for Saudi Arabia | John Ciorciari | | |
| | John Ciorciari | | |
| Prep Memo for World Food Programme | John Ciorciari | | |
Lectures

| Document Title | Creator | Downloads | License |
| --- | --- | --- | --- |
| Lecture 1: First Preparatory Session | John Ciorciari | | |
| Lecture 2: Second Preparatory Session | John Ciorciari | | |
| | John Ciorciari | | |
| Lecture 4: IPE Debriefing and Symposium | John Ciorciari | | |