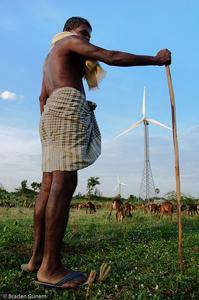 Term:
Winter 2010
Published:
Revised:
This course is no longer taught at the U-M School of Information. These materials are from an older iteration of the course.
This course will provide an intensive introduction to the field of information technology and global development, in its historical, policy, and design dimensions. Part One offers a comprehensive overview of key historical and contemporary debates, problems, and issues in international development. Part Two explores crucial information policy issues in developing country contexts, ranging from technology transfer, research and innovation systems, and intellectual property to telecommunications, wireless, and other critical infrastructure development. Part Three explores the growing ICT4D project literature, with special reference to programs and applications in the health, education, finance, governance, agriculture, and rural development sectors. Through readings, discussions, and course assignments, students will gain critical research and professional skills in the analysis and design of information policies, programs, and projects in a range of developing country settings. Through geographically focused project and discussion groups, students will also develop specific regional or country-level knowledge and experience.
Instructor: Steven J. Jackson
dScribe: Gabe Krieshok
Course Level: Masters, Ph.D.
Course Structure: 3-hour class, once a week
Syllabus
Learning Objectives
Reading List
About the Creators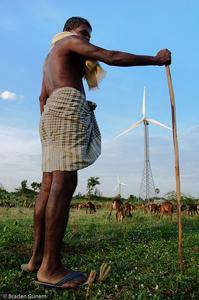 Term:
Winter 2010
Published:
Revised:
Syllabus

| Document Title | Creator | Downloads | License |
| --- | --- | --- | --- |
| | Steven J. Jackson | | |
Lectures

| Document Title | Creator | Downloads | License |
| --- | --- | --- | --- |
| Week 02: Modernization, Dependency, and Structural Adjustment | Steven J. Jackson | | |
| Week 03: Development, Poverty, and Power | Steven J. Jackson | | |
| Week 04: Investment, Technology Transfer, and Innovation | Steven J. Jackson | | |
| Week 05: Research, Knowledge, and Collaboration | Steven J. Jackson | | |
| Week 06: Building Critical Infrastructure | Steven J. Jackson | | |
| Week 07: ICTS and Development - Programs and Projects | Steven J. Jackson | | |
| Week 08: Methods and Evaluation | Steven J. Jackson | | |
| Week 09: Education and Health | Steven J. Jackson | | |
| Week 10: Agriculture and Rural Development | Steven J. Jackson | | |
| Week 11: Finance and Administration | Steven J. Jackson | | |
Miscellaneous

| Document Title | Creator | Downloads | License |
| --- | --- | --- | --- |
| Course/Resource Archive in Institutional Repository (November 2011) | Steven J. Jackson | | |
Supplemental Readings

| Document Title | Creator | Downloads | License |
| --- | --- | --- | --- |
| Week 02(a): SI 757 Reading Notes | Ted Hanss | | |
| Week 03(a): SI 757 Reading Notes | Ted Hanss | | |
| Week 03(b): SI 657 Reading Notes | Kathleen Ludewig | | |
| Week 03(c): SI 657 Reading Notes | Emily Puckett | | |
| Week 04(a): SI 757 Reading Notes | Ted Hanss | | |
| Week 05(a): SI 757 Reading Notes | Ted Hanss | | |
| Week 05(b): SI 657 Reading Notes | Kathleen Ludewig | | |
| Week 05(c): SI 657 Reading Notes | Emily Puckett | | |
| Week 06(a): SI 757 Reading Notes | Ted Hanss | | |
| Week 07(a): SI 757 Reading Notes | Ted Hanss | | |
| Week 07(b): SI 657 Reading Notes | Kathleen Ludewig | | |
| Week 07(c): SI 657 Reading Notes | Emily Puckett | | |
| Week 08(a): SI 757 Reading Notes | Ted Hanss | | |
| Week 09(a): SI 757 Reading Notes | Ted Hanss | | |
| Week 09(b): SI 657 Reading Notes | Kathleen Ludewig | | |
| Week 09(c): SI 657 Reading Notes | Emily Puckett | | |
| Week 10(a): SI 757 Reading Notes | Ted Hanss | | |
| Week 11(a): SI 757 Reading Notes | Ted Hanss | | |
| Week 11(b): SI 657 Reading Notes | Kathleen Ludewig | | |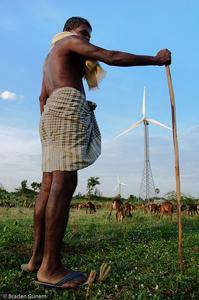 Term:
Winter 2010
Published:
Revised:
Week 02: Modernization Dependency and Structural Adjustment

| Document Title | Creator | Downloads | License |
| --- | --- | --- | --- |
| Week 02(a): SI 757 Reading Notes | Ted Hanss | | |
| Week 02: Modernization, Dependency, and Structural Adjustment | Steven J. Jackson | | |
Week 03: Development Poverty and Power

| Document Title | Creator | Downloads | License |
| --- | --- | --- | --- |
| Week 03(a): SI 757 Reading Notes | Ted Hanss | | |
| Week 03(b): SI 657 Reading Notes | Kathleen Ludewig | | |
| Week 03(c): SI 657 Reading Notes | Emily Puckett | | |
| Week 03: Development, Poverty, and Power | Steven J. Jackson | | |
Week 04: Investment Technology Transfer and Innovation

| Document Title | Creator | Downloads | License |
| --- | --- | --- | --- |
| Week 04(a): SI 757 Reading Notes | Ted Hanss | | |
| Week 04: Investment, Technology Transfer, and Innovation | Steven J. Jackson | | |
Week 05: Research Knowledge and Collaboration

| Document Title | Creator | Downloads | License |
| --- | --- | --- | --- |
| Week 05(a): SI 757 Reading Notes | Ted Hanss | | |
| Week 05(b): SI 657 Reading Notes | Kathleen Ludewig | | |
| Week 05(c): SI 657 Reading Notes | Emily Puckett | | |
| Week 05: Research, Knowledge, and Collaboration | Steven J. Jackson | | |
Week 06: Building Critical Infrastructure

| Document Title | Creator | Downloads | License |
| --- | --- | --- | --- |
| Week 06(a): SI 757 Reading Notes | Ted Hanss | | |
| Week 06: Building Critical Infrastructure | Steven J. Jackson | | |
Week 07: ICTS and Development Programs and Projects

| Document Title | Creator | Downloads | License |
| --- | --- | --- | --- |
| Week 07(a): SI 757 Reading Notes | Ted Hanss | | |
| Week 07(b): SI 657 Reading Notes | Kathleen Ludewig | | |
| Week 07(c): SI 657 Reading Notes | Emily Puckett | | |
| Week 07: ICTS and Development - Programs and Projects | Steven J. Jackson | | |
Week 08: Methods and Evaluation

| Document Title | Creator | Downloads | License |
| --- | --- | --- | --- |
| Week 08(a): SI 757 Reading Notes | Ted Hanss | | |
| Week 08: Methods and Evaluation | Steven J. Jackson | | |
Week 09: Education and Health

| Document Title | Creator | Downloads | License |
| --- | --- | --- | --- |
| Week 09(a): SI 757 Reading Notes | Ted Hanss | | |
| Week 09(b): SI 657 Reading Notes | Kathleen Ludewig | | |
| Week 09(c): SI 657 Reading Notes | Emily Puckett | | |
| Week 09: Education and Health | Steven J. Jackson | | |
Week 10: Agriculture and Rural Development

| Document Title | Creator | Downloads | License |
| --- | --- | --- | --- |
| Week 10(a): SI 757 Reading Notes | Ted Hanss | | |
| Week 10: Agriculture and Rural Development | Steven J. Jackson | | |
Week 11: Finance and Administration

| Document Title | Creator | Downloads | License |
| --- | --- | --- | --- |
| Week 11(a): SI 757 Reading Notes | Ted Hanss | | |
| Week 11(b): SI 657 Reading Notes | Kathleen Ludewig | | |
| Week 11: Finance and Administration | Steven J. Jackson | | |