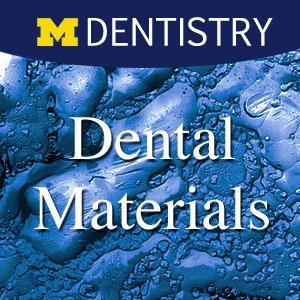 Term:
2009
Published:
Revised:
Dr. Stephen Bayne's course on dental materials, including gold alloys, composites, amalgams, glass ionomers, ceramics, waxes, etc. for operative dentistry, fixed and removable prosthodontics.
Schedule
Laboratory Techniques (Dental Anatomy and Occlusion Courses)
Introduction to Gypsum Products (0.5 hour)
Operative Dentistry (Conservative and Advanced Courses)
Pulpal Protection: Varnishes, Liners, Bases (1 hour)
Bonding Systems: Composites, Amalgam (2 hours)
Composites: Chemistry and Structure (1 hours)
Composites: Types and Manipulation (2 hours)
Amalgam: Structure and Properties (2 hours)
Amalgam: Mercury Controversy (2 hours)
Amalgam: Environmental Issues (1 hours)
Glass Ionomers (1 hours)
New Equipment and Materials (2 hours)
Fixed Prosthodontics (Crown and Bridge Courses)
Virtual Tour of Dental Lab (0.5 hours)
Impression Materials - Elastic (2 hours)
Die Materials (1 hour)
Dental Waxes (0.5 hours)
Investments: Low-Temperature -- GBI (1 hour)
Gold Casting Alloys (1 hour)
Temporary Materials (1 hour)
Dental Cements -- Traditional and Polymeric (2 hours)
Ceramics: Dental Porcelain (1 hour)
Ceramics: Ceramo-Metal Alloys (1 hour)
Ceramics: PFM Bonding (1 hour)
Investments: High-Temp - PBI, SBI (0.5 hours)
Removable Prosthodontics
Partial Denture Alloys (1 hour)
PPT Partial Denture Bases and Teeth (1 hour)
About the Creators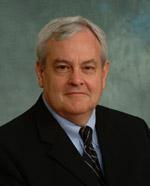 Stephen Bayne, Ph.D.
School of Dentistry
University of Michigan
Dr. Bayne is Professor Chair of the Department of Cariology, Restorative Sciences, and Endodontics at the University of Michigan's School of Dentistry. He received his M.S. and Ph.D. in Biological Materials from Northwestern University. He taught at the University of Mississippi School of Dentistry from 1977-1984. He taught at UNC from 1984-2005, where he was recognized with 20 Teacher Excellence Awards from UNC dental classes, the first SRG Mentor-of-the-Year Award, and the prestigious Richard Hunt Award teaching award. In the fall of 2005, he joined the University of Michigan.
Dr. Bayne has been honored with memberships in the Academy of Restorative Dentistry and Omicron Kappa Upsilon, the National Dental Honor Society. These are significant in that Dr. Bayne is in a select group of non-dentists who are part of these special organizations. He has received the Award of Merit from the Academy of Dentistry International in 1999, Lecturer-of-the-Year Award by the Greater New York Society of Prosthodontics in 2000, the 2003 Distinguished Alumni Achievement Award from Carleton College, the 2004-2006 UNC Distinguished Professor of Teaching Excellence, the 2004 Distinguished Professor of Teaching Excellence Award from UNC, the 2005 Academy of Operative Dentistry Hollenback Prize, the 2005 ADEA/Smith-Kline-Glaxo/Sensodyne Faculty Teaching Excellence Award for Dental School Faculty, and the 2007 Founder's Award from the Academy of Dental Materials.
He is past-President of the Academy of Dental Materials, Past-President of the Dental Materials Group of the IADR, Past-President of the AADR, and Past-President for the IADR. He has been a reviewer for 26 journals, editorial review board member of 8 journals, and an associate editor of 4 journals. He has been involved in funded clinical research trials involving posterior composites, CAD/CAM Cerec inlays, bonded Class V restorations, and bleaching materials. His research has been published in 46 chapters in several books, 120 journal articles, and 226 abstracts. He has made 169 scientific and 257 continuing dental education presentations.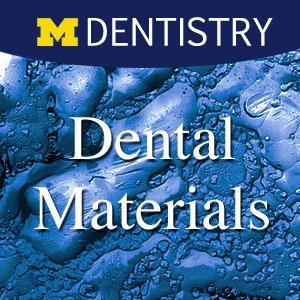 Term:
2009
Published:
Revised:
Jump to:
Lectures

| Document Title | Creator | Downloads | License |
| --- | --- | --- | --- |
| | Stephen Bayne | | |
| | Stephen Bayne | | |
| Impression Materials - Elastic | Stephen Bayne | | |
| | Stephen Bayne | | |
| Virtual Tour of Dental Lab | Stephen Bayne | | |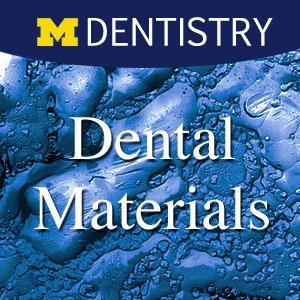 Term:
2009
Published:
Revised:
Fixed Prosthdontics: (Crown and Bridge Courses)

| Document Title | Creator | Downloads | License |
| --- | --- | --- | --- |
| | Stephen Bayne | | |
| | Stephen Bayne | | |
| Impression Materials - Elastic | Stephen Bayne | | |
| Virtual Tour of Dental Lab | Stephen Bayne | | |
Removable Prosthodontics

| Document Title | Creator | Downloads | License |
| --- | --- | --- | --- |
| | Stephen Bayne | | |