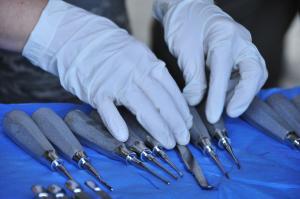 Term:
2012
Published:
Revised:
The dearth of dental faculty is a widely known problem that is exacerbated in countries that are attempting to begin dental education programs. This collaboration between Kwame Nkrumah University of Science and Technology Dental School (KNUST) and the University of Michigan School of Dentistry (U-M), investigated if dental students who have just started their clinical dental education can learn the knowledge and skills required for identifying and restoring cavitated caries lesions during a compact course delivery. There were three instructional blocks: (A) didactic seminar; (B) seminar, simulated hands-on skills instruction, and clinical observation with schoolchildren; and (c) seminar and simulated skills training, and application to schoolchildren. Each dental student completed a questionnaire measuring knowledge; and perceptions of knowledge, experience and confidence at five points in time. Basic clinical parameters and quality of life measures ware recorded for all schoolchildren. The dental students knowledge increased significantly as well as their perceived knowledge, experience and confidence (p < .000). In general the students showed proficiency in delivering 22 treatments. The cleaning level went up in schoolchildren and the fear factor declined, although not significantly. The project showed that an integrated compact course delivery model may assist emerging dental schools to cope with the challenging shortage of resident faculty. The research and assessment materials are shared in order for others to use in future research projects.
About the Creators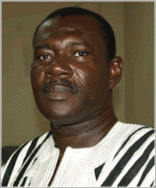 Francis Adu-Ababio
Dr. Francis Adu-Ababio is a Senior Lecturer and Foundation Dean, KNUST Dental School, Kumasi, a Fellow of the Faculties of Dental Surgery of the Royal College of Surgeons of England, the West African College of Surgeons and the Ghana College of Surgeons. His area of specialization is Dental Public Health and Community Dentistry.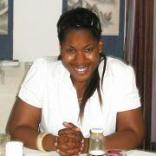 Nejay Ananaba
Nejay Ananaba received her dental degree from the University of Michigan School of Dentistry in May 2009 and is now a clinical lecturer with the Department of Periodontics and Oral Medicine at the School of Dentistry.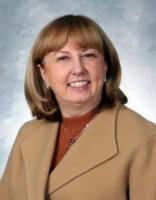 Lynn A. Johnson
Dr. Johnson is actively involved in the design, production and evaluation of innovative and effective methods of communication and education. Dr. Johnson's current research includes developing and evaluating new strategies for delivering media effectively and efficiency to students. more...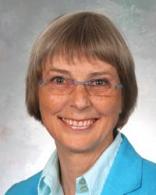 Mathilde C. Peters
Mathilde Peters is a Professor of Cariology, Restorative Sciences, and Endodontics in the School of Dentistry at the University of Michigan. more...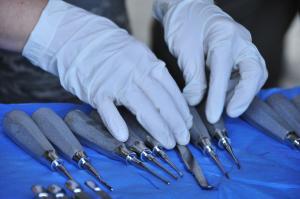 Term:
2012
Published:
Revised:
Jump to:
Handouts

Document Title
Creator
Downloads
License

Case Report Form: Clinical Evaluation Form

Francis Adu-Ababio

Nejay Ananaba

Lynn A. Johnson

Mathilde C. Peters

JDE Clinical Care Project

Francis Adu-Ababio

Nejay Ananaba

Lynn A. Johnson

Mathilde C. Peters

Francis Adu-Ababio

Nejay Ananaba

Lynn A. Johnson

Mathilde C. Peters

Francis Adu-Ababio

Nejay Ananaba

Lynn A. Johnson

Mathilde C. Peters

Francis Adu-Ababio

Nejay Ananaba

Lynn A. Johnson

Mathilde C. Peters

Francis Adu-Ababio

Nejay Ananaba

Lynn A. Johnson

Mathilde C. Peters
Miscellaneous

Document Title
Creator
Downloads
License

Course/Resource Archive in Institutional Repository (October 2012)

Mathilde C. Peters

Francis Adu-Ababio

Nejay Ananaba

Lynn A. Johnson