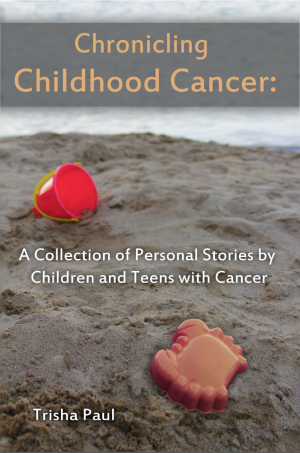 Term:
2014
Published:
Revised:
In this narrative collection, ten children and teens use their own words and colorful drawings to share their personal experiences with cancer. This diverse collection of patient stories provides insight into the unique lives of these individuals; some are recently diagnosed and undergoing treatment for cancer while others are in remission or have relapsed. These children and teens are honest and perceptive, their stories told with heartfelt emotion. This book is a resource for all those interested in learning more about childhood cancer, including health practitioners, family, and friends. These stories also have the potential to help other youth diagnosed with cancer.
All of the proceeds received by the University of Michigan Division of Pediatric Hematology/Oncology for this book will be donated: 50% to the Block Out Cancer campaign for pediatric cancer research at the University of Michigan and 50% to the Child and Family Life Program at the University of Michigan C.S. Mott Children's Hospital.
Purchase the book on Amazon or iBooks! Or, find and download chapters from the book in the Materials tab.
About the Creators
Trisha Paul is a medical student at the University of Michigan Medical School. She has been volunteering with pediatric oncology patients at C.S. Mott Children's Hospital for five years, and she aspires to become a pediatric oncologist. She received a B.S. in English with Honors along with minors in Biochemistry and Medical Anthropology from the University of Michigan. Trisha writes about her experiences in literature and medicine atillnessnarratives.com.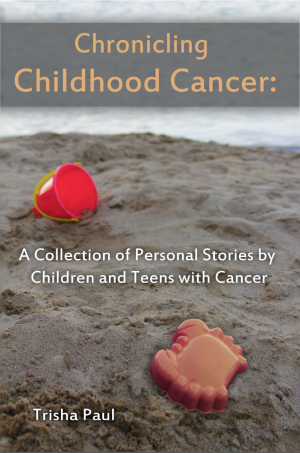 Term:
2014
Published:
Revised:
Jump to:
Miscellaneous

| Document Title | Creator | Downloads | License |
| --- | --- | --- | --- |
| Excerpts from "Chronicling Childhood Cancer" on flickr | Trisha Paul | | |
| Online Giving: Child and Family Life Program | Trisha Paul | | |
| Online Giving: Pediatric Cancer Research Fund | Trisha Paul | | |
| | Trisha Paul | | |
| | Trisha Paul | | |
Texts

| Document Title | Creator | Downloads | License |
| --- | --- | --- | --- |
| | Trisha Paul | | |
| Chapter 3: William, age 11 | Trisha Paul | | |
| | Trisha Paul | | |
| Title page, Contents, Foreword, and Preface | Trisha Paul | | |
| Writing Activity, Tell Your Story, and About the Editor | Trisha Paul | | |