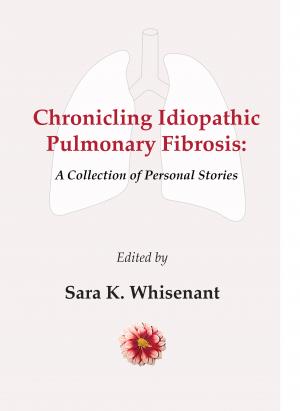 Receiving a diagnosis of Idiopathic Pulmonary (IPF) can be an intimidating experience. And it can be difficult for new patients to ask hard, personal questions in clinic. But these powerful stories, written by IPF patients and for newly-diagnosed IPF patients, are where those hard questions are answered. That makes this book a must-read for newly diagnosed patients, their families and loved ones. In "Chronicling Idiopathic Pulmonary Fibrosis: A Collection of Personal Stories," you'll hear the voices of real patients and family members as they talk about what worries them, the coping techniques they have tried and the bright spots of beauty they have found in the course of their journey with this disease. Readers will learn what IPF is and what it is not. They will find new resources and even some questions to help guide their own thoughts when reflecting on what an IPF diagnosis means to them. The author is grateful to the FRIENDS of the University of Michigan Hospitals Patient Education Library for their generous support of this book. Proceeds from this book will be used to improve the patient experience at the University of Michigan Health System.
You can purchase this book on Amazon, or click on the "Materials" tab for open, downloadable chapters. 
About the Creators
Sara Whisenant grew up in southeast Michigan and she still resides there with her husband and daughters. She has worked for the University of Michigan Health System for fifteen years. She holds a Bachelors degree in Psychology. While she has held many different roles at the University of Michigan, she is currently working as an Administrator in the Pulmonary Department. In this role, she works closely with the Pulmonary faculty, administrators, research staff and patients. These connections are what inspired her to create this book.
Sara loves spending time with her friends and family and enjoys planning family outings and vacations. Sara and her family have a soft spot in their hearts for animals. The current menagerie includes two cats, a Beta fish and a Robo Dwarf Hamster. The family dream is to one day live on a big farm, where they can have many more animals.
This is Sara's first book.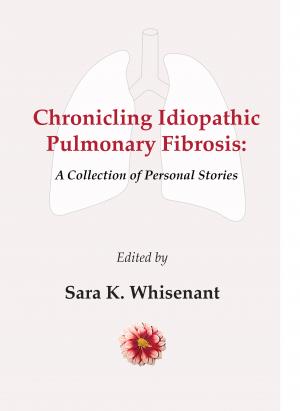 Jump to:
Miscellaneous

| Document Title | Creator | Downloads | License |
| --- | --- | --- | --- |
| Purchase this Book on Amazon | Sara K. Whisenant | | |
Texts

| Document Title | Creator | Downloads | License |
| --- | --- | --- | --- |
| | Sara K. Whisenant | | |
| 02: Idiopathic Pulmonary Fibrosis | Sara K. Whisenant | | |
| 03: The IPF Research/Support Group - Deborah D., R.N. | Sara K. Whisenant | | |
| 04: Caring for a Love One with IPF - Bonnie M. | Sara K. Whisenant | | |
| 05: My Journey with IPF - Peter M. | Sara K. Whisenant | | |
| 06: I Wish I Had Better News - David D. | Sara K. Whisenant | | |
| 07: My Life With IPF - David S. | Sara K. Whisenant | | |
| 08: Idiopathic Pulmonary Fibrosis & Me - Diane J. | Sara K. Whisenant | | |
| 09: A Family Affair - Eileen O. | Sara K. Whisenant | | |
| 10: My Personal Thoughts About IPF - John F. | Sara K. Whisenant | | |
| 11: What is IPF? - Mary F. | Sara K. Whisenant | | |
| 12: My Experience with Idiopathic Pulmonary Fibrosis and Lung Transplant - Wayne M. | Sara K. Whisenant | | |
| 13: My IPF Story - Lori F., R.N. | Sara K. Whisenant | | |
| | Sara K. Whisenant | | |