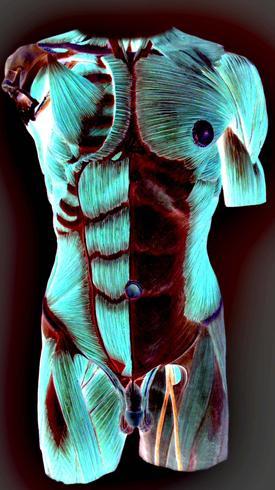 Term:
Fall 2008
Published:
Revised:
This sequence presents the basic principles of bone and joint structure and function and to review many of the disease entities related to this system and to the soft tissue as well. General clinical approaches to diagnosis and treatment will be discussed as well.
Sequence Director:
Seetha Monrad, M.D.
dScribes:
Reda Jaber
Wassim Chehouri
Joanna Lins
Syllabus
Overall Goals and Objectives
This sequence is a nine day unit designed to:
Introduce students to the wide range of disorders affecting the musculoskeletal system
Reinforce skills in examining and detecting pathology of the musculoskeletal system
Present approaches to diagnosis and treatment of musculoskeletal conditions
Introduce students to the different specialties involved in musculoskeletal medicine
Structure of the Sequence
Because 'musculoskeletal diseases' are managed by multiple medical and surgical specialties, the various teaching exercises will be done by faculty drawn from multiple departments, including Internal Medicine, Pediatrics and Communicable Diseases, Orthopedic Surgery, Pathology, Physical Medicine and Rehabilitation, and Radiology. Some of the important diseases will be discussed several times from different points of view, so some repetition is intentional.
The sequence will consist of:
Didactic lectures on important concepts and disease processes
Two patient presentations, to allow students to hear about diseases from the patients' perspective and have the opportunity to directly ask the patients questions. Attendance is required for these presentations; students are not required to wear white coats during these lectures.
Pathology laboratories (some of which will cover topics not presented elsewhere in the sequence)
A large group shoulder and knee examination session
Several different small group activities:

Patient Partner sessions: Trained patient educators with rheumatoid- and osteo-arthritis will lead a small group session where students will have the opportunity to examine arthritic joints. Students are required to wear white coats to these sessions. Please take the time to briefly review the medical history of the Partner you will be working with prior to the session (included in the syllabus).
CCA Practice sessions: to review the musculoskeletal examination to help prepare for the CCA. Students should wear loose, comfortable clothing (similar to what you wear for CFM sessions; ie. no blue jeans), as you will be practicing the examination on each other.
Pathology-Based Physical Diagnosis sessions: Students will rotate through three stations and learn about common problems affecting the hand/wrist, elbow/hip, and ankle/foot.
Small group case discussions with rheumatology faculty. The first page of the case is included in your syllabus; please fill out and bring to the session, as you will need this to work through the rest of the case.
Reading Material
Bernstein, Musculoskeletal Medicine
Greene, Essentials of Musculoskeletal Care (3rd edition)
Klippel et al., Primer on the Rheumatic Diseases (13th edition)
Johnson et al., Essentials of Musculoskeletal Imaging
Imboden et al., CURRENT Rheumatology: Diagnosis and Treatment (LANGE CURRENT Series, 2nd edition)
Examination and Grading
Students can take the on-line final examination starting at 5 pm on Tuesday, December 9 until 11:59 pm, December 11. The composite final score will be calculated as follows:
Final Comprehensive 80%
Pathology Final Practice 10%
Patient Partner Session Attendance 2.5%
Small Group Discussion Attendance 2.5%
CCA Practice Session Attendance 2.5%
Path Based Physical Diagnosis Attendance 2.5%
Total: 100%
Grading will comply with M2 grading policies. A pass/fail system will be used, and a cumulative grade of 75% or higher will be required for a passing score. Cumulative grades of 74.99% or lower will be assigned a failing grade.
Required Experiences
In this sequence there are several required experiences. In the RARE circumstance where a student cannot attend, the student must contact their class counselor in advance (or as soon as possible in an emergency) to request a deferral. (Please do NOT contact the sequence director with requests for or explanations of deferrals.) Absences will be approved or denied by class counselors based on the same guidelines used for Quiz and Exam deferrals. Should you obtain a deferral from your class counselor, make up for the required experiences (found below) should be followed.
Required experiences:
Patient Partner Sessions, Small Group Discussions, Pathology Based Physical Diagnosis Sessions, CCA Practice Sessions: Students who do not attend these sessions will forfeit 2.5% of their final grade per missed session. For counselor-approved absences, a 2 page paper on a topic pertaining to the missed session will be due by Friday, December 12 at 5 pm in order to receive credit. Students should email the course director AFTER their absence is approved to obtain the topic.
Patient Presentations: After viewing the video of the session, a 2 page paper discussing the patient's presentation will be due by Friday, December 12 at 5 pm.
Learning Outcomes
This sequence is a nine day unit designed to:
1. Introduce students to the wide range of disorders affecting the musculoskeletal system
2. Reinforce skills in examining and detecting pathology of the musculoskeletal system
3. Present approaches to diagnosis and treatment of musculoskeletal conditions
4. Introduce students to the different specialties involved in musculoskeletal medicine
Reading List
Bernstein, Musculoskeletal Medicine
Greene, Essentials of Musculoskeletal Care (3rd edition)
Klippel et al., Primer on the Rheumatic Diseases (13th edition)
Johnson et al., Essentials of Musculoskeletal Imaging
Imboden et al., CURRENT Rheumatology: Diagnosis and Treatment (LANGE CURRENT Series, 2nd edition)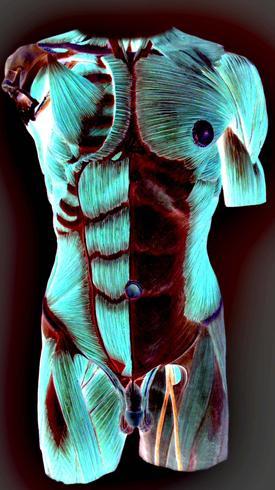 Term:
Fall 2008
Published:
Revised:
Handouts

| Document Title | Creator | Downloads | License |
| --- | --- | --- | --- |
| 11.30.09(b) Lecture Notes: Osteoarthritis | Seetha Monrad | | |
| 11.30.09(c) Lecture Notes: Crystalline Arthritis | Seetha Monrad | | |
| 12.02.09 Lecture Notes: Other Inflammatory Arthritides | Seetha Monrad | | |
| 12.04.08(b) Lecture Notes: Metabolic Bone Disease | Roger Grekin | | |
| 12.04.09 Lecture Notes: Autoantibodies and Associated Disorders | Seetha Monrad | | |
| 12.08.08 Lecture Notes: Common Musculoskeletal Problems | Clifford Craig | | |
| 12.09.09 Lecture Notes: Evaluating Diffuse Aches and Pains | Seetha Monrad | | |
Labs

Document Title
Creator
Downloads
License

Gerald Abrams

Stephen Ramsburgh
Lectures

| Document Title | Creator | Downloads | License |
| --- | --- | --- | --- |
| 04.04.11: Crystal Mediated Arthritidies | Mark McQuillan | | |
| 11.30.09(a): Introduction to the M2 Musculoskeletal Sequence | Seetha Monrad | | |
| 11.30.09(b): Osteoarthritis | Seetha Monrad | | |
| 11.30.09(c): Crystalline Arthritis | Seetha Monrad | | |
| 12.01.08(a): Rheumatoid Arthritis/Pathogenesis and Clinical Presentation of Joint Inflammation and Destruction | David Fox | | |
| 12.01.08(b): Immunosuppressive Therapies for Rheumatic Diseases | David Fox | | |
| 12.02.09(a): Other Inflammatory Arthritides | Seetha Monrad | | |
| 12.02.09(b): Other Inflammatory Arthritides - Additional Slides | Seetha Monrad | | |
| 12.04.08(a): Pathogenesis and Treatment of Fibromyalgia | Daniel Clauw | | |
| 12.04.08(b): Metabolic Bone Disease | Roger Grekin | | |
| 12.04.09: Autoantibodies and Rheumatologic Diseases: When and How to Use Lab Tests | Seetha Monrad | | |
| 12.08.08: Common Musculoskeletal Problems | Clifford Craig | | |
| 12.09.09: Evaluating Diffuse Aches and Pains | Seetha Monrad | | |
Schedules

| Document Title | Creator | Downloads | License |
| --- | --- | --- | --- |
| 2006 Daily Schedule: M2 Musculoskeletal | Dept. Staff | | |
| 2007 Daily Schedule: M2 Musculoskeletal | Dept. Staff | | |
| 2008 Daily Schedule: M2 Musculoskeletal | Dept. Staff | | |
| 2009 Daily Schedule: M2 Musculoskeletal | Dept. Staff | | |
Student Notes

Document Title
Creator
Downloads
License

12.01.08(a): Osteoarthritis

Aken Desai

Michael Mathis

12.01.08(b): Systemic Lupus

Aken Desai

Michael Mathis

12.01.08(c): Rheumatoid Arthritis

Aken Desai

Michael Mathis

12.02.08: Musculoskeletal Pathology

Aken Desai

Michael Mathis

12.08.08: Introduction to Orthopedic Surgery

Aken Desai

Michael Mathis