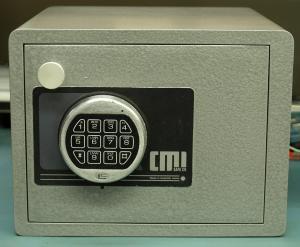 Term:
2015
Published:
Revised:
Gun ownership is common and firearms are involved in the injury and death of a large number of children each year from both intentional and unintentional causes nationally. Physician counseling on firearm safety is an effective injury prevention method. This series of video modules was built to teach pediatric resident physicians about firearm injury prevention and safety counseling. The skills and tools provided can be used by physicians across a variety of disciplines.
 
In the first module, Dr. Patrick Carter, an Emergency Medicine physician, provides an overview of firearm injury epidemiology in the United States.
Safe storage of guns can decrease risks to children. In our second module, Dr. Andy Jones, a pediatrician, demonstrates the many ways in which families can safely store firearms in the home to reduce the risk of injury to children.
Several community-based interventions led by pediatricians have effectively reduced firearm-related injury risks to children. Brief in-office interventions can positively affect firearm storage behaviors. In the final module, we demonstrate techniques for asking about firearms in the home and counseling about firearm injury prevention.
In addition to the video modules, we created a handout to inform parents on firearm-related injury and risks of unsafe storage. The handout also provides parents with tools to ensure the safety of their children, including a guide for safe storage options.
 
Course Audience
While no specific prerequisite knowledge is required, this course will be most beneficial to individuals who care for pediatric patients or have an interest in firearm injury prevention.  Examples include: Pediatric, Emergency Medicine and Family Medicine resident physicians, nurse practitioners, physician assistants and physicians
What You Will Learn
After completing this course, learners will:
Understand the epidemiology and scope of the issue with firearm injuries in the US
Learn about firearms and methods for safe storage of firearms
Learn to counsel patients and their families about firearm safe storage and firearm injury prevention in the primary care setting as part of routine pediatric care
Course Duration: 35 minutes
Creators
Margeaux Naughton, MD; Shaili Rajput, MD, MPH; Andrew Hashikawa, MD, MS; Patrick Carter, MD; Jessica Roche, MPH; and Bella Shah, BS. Department of Pediatrics and Department of Emergency Medicine.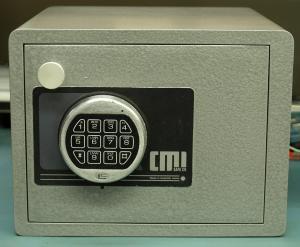 Term:
2015
Published:
Revised:
Handouts

Document Title
Creator
Downloads
License

Firearm Injury Prevention handout

Margeaux Naughton

Shaili Rajput
Lectures

Document Title
Creator
Downloads
License

Approach to Firearm Safety Counseling

Margeaux Naughton

Shaili Rajput

Introduction to Firearm Safety Curriculum

Margeaux Naughton

Shaili Rajput

Overview of Safe Firearm Storage

Margeaux Naughton

Shaili Rajput

Preventing Firearm Injuries Among U.S. Children

Margeaux Naughton

Shaili Rajput