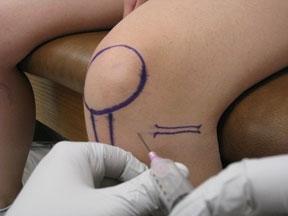 Term:
2014
Published:
Revised:
This unit was developed for use during resident sports medicine and orthopedics rotations.
Joint and soft tissue injections are relatively simple, safe, and effective procedures that can be performed by most primary care physicians. This unit is intended to introduce you to several common injection sites and their respective techniques so that you will feel more comfortable in performing the injection independently. As with any clinical procedure, the more injections that you do, the more skilled and comfortable you will become with the process.
View the Introduction to Joint Injection and Aspiration module.
Learning Objectives
Knowledge
Understand the indications, contraindications, risks, and benefits for performing joint injections
Learn techniques for performing injection of several common anatomic sites
Learn about medications that can be used for joint injections
Understand the potential complications of joint injections
Skills
Apply knowledge of joint injections to patient case scenarios
About the Creators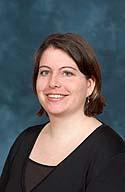 Tara A. Master-Hunter
Dr. Master-Hunter received her medical degree from the University of Medicine and Dentistry of New Jersey in 1997. She received the Dean's Letter of Commendation in years 1993-95, and earned Clerkship honors in internal medicine, family practice, obstetrics and gynecology, and pediatrics. She completed her residency training (2000) and a sports medicine fellowship (2001) at the University of Michigan Department of Family Medicine. She sees patients at Chelsea Family Medicine.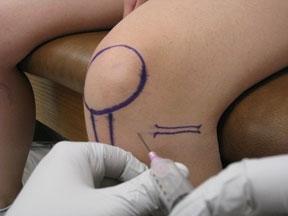 Term:
2014
Published:
Revised:
Jump to:
Texts

| Document Title | Creator | Downloads | License |
| --- | --- | --- | --- |
| | Tara A. Master-Hunter | | |
| de Quervain's Tenosynovitis Injection | Tara A. Master-Hunter | | |
| | Tara A. Master-Hunter | | |
| First Carpal Metacarpal Joint Injection | Tara A. Master-Hunter | | |
| First Metatarsophalangeal Joint Injection | Tara A. Master-Hunter | | |
| Greater Trochanteric Bursa Injection | Tara A. Master-Hunter | | |
| | Tara A. Master-Hunter | | |
| | Tara A. Master-Hunter | | |
| Lateral Epicondyle Injection | Tara A. Master-Hunter | | |
| | Tara A. Master-Hunter | | |
| | Tara A. Master-Hunter | | |
| Subacromial Bursa Injection | Tara A. Master-Hunter | | |
| | Tara A. Master-Hunter | | |