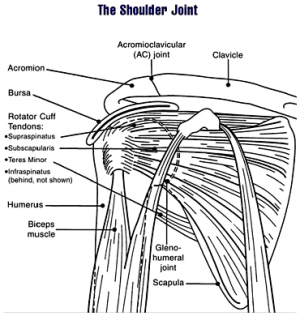 Term:
2013
Published:
Revised:
The purpose of this unit is to have a web based, readily accessible learning tool for medical students and residents to learn and improve musculoskeletal exam of the shoulder.
Components of the unit include:
A video showing the complete shoulder exam
Lists of common causes of shoulder pain
A brief synopsis for each diagnosis of shoulder pain
A quick reference guide to specific exam maneuvers
Photos and drawings to assist with visualization of shoulder anatomy
Review of documentation of a shoulder exam
Links to further references
This unit is proposed for use during medical student teaching of the musculoskeletal exam and during the resident sports medicine and orthopedics rotations or during routine clinical visits for patients with musculoskeletal complaints.
Learning Objectives
Knowledge:
To understand the basic elements of musculoskeletal examinations of the shoulder.
To understand differential diagnosis of common clinical presentations of shoulder problems.
To know how to differentiate between normal and abnormal assessment findings.
Skills:
To demonstrate familiarity with the tasks needed to perform a complete shoulder exam.
To be able to generate a differential diagnosis of problems based on shoulder exam and history.
Attitudes:
To express confidence in evaluating for musculoskeletal shoulder complaints.
About the Creators
Tara A. Master-Hunter
Dr. Master-Hunter received her medical degree from the University of Medicine and Dentistry of New Jersey in 1997. She received the Dean's Letter of Commendation in years 1993-95, and earned Clerkship honors in internal medicine, family practice, obstetrics and gynecology, and pediatrics. She completed her residency training (2000) and a sports medicine fellowship (2001) at the University of Michigan Department of Family Medicine. She sees patients at Chelsea Family Medicine.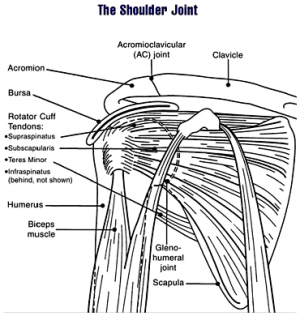 Term:
2013
Published:
Revised:
Demos

| Document Title | Creator | Downloads | License |
| --- | --- | --- | --- |
| | Department of Family Medicine | | |
| Apley Scratch Test of External Rotation | Department of Family Medicine | | |
| Apley Scratch Test of External Rotation and Internal Rotation (Full) | Department of Family Medicine | | |
| Apley Scratch Test of Internal Rotation | Department of Family Medicine | | |
| Apprehension and Relocation Test | Department of Family Medicine | | |
| | Department of Family Medicine | | |
| | Department of Family Medicine | | |
| Complete Musculoskeletal Exam of the Shoulder | Department of Family Medicine | | |
| | Department of Family Medicine | | |
| | Department of Family Medicine | | |
| | Department of Family Medicine | | |
| | Department of Family Medicine | | |
| | Department of Family Medicine | | |
| | Department of Family Medicine | | |
| | Department of Family Medicine | | |
| | Department of Family Medicine | | |
| | Department of Family Medicine | | |
| | Department of Family Medicine | | |
| Resisted External Rotation Test | Department of Family Medicine | | |
| | Department of Family Medicine | | |
| | Department of Family Medicine | | |
| | Department of Family Medicine | | |
| | Department of Family Medicine | | |
| | Department of Family Medicine | | |
Texts

| Document Title | Creator | Downloads | License |
| --- | --- | --- | --- |
| | Tara A. Master-Hunter | | |
| | Tara A. Master-Hunter | | |
| Evaluation of the Shoulder | Tara A. Master-Hunter | | |
| | Tara A. Master-Hunter | | |
| | Tara A. Master-Hunter | | |
| | Tara A. Master-Hunter | | |
| | Tara A. Master-Hunter | | |
| | Tara A. Master-Hunter | | |