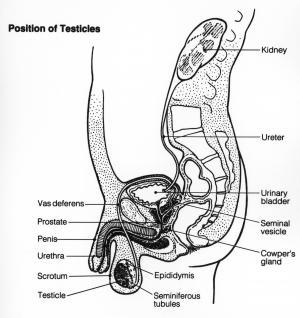 Term:
2014
Published:
Revised:
Welcome to the No-Scalpel Vasectomy unit.
This unit is one in the series in the Clinical Procedures modules developed by the Department of Family Medicine at the University of Michigan.
This unit is intended to be used by Family Medicine residents, and provides information for the resident to learn how to:
Perform pre-vasectomy counseling and examination
Assist with and perform no-scalpel vasectomy
Perform appropriate follow-up care, including semen analysis and managing complications
Obtain forms and documentation templates relevant to all aspects of no-scalpel vasectomy
The unit should be used prior to the FPO2 and FPO3 rotations, as residents will assist and perform no-scalpel vasectomy during those rotations. It may also be used at other times as needed, such as when a resident is scheduled to perform pre-vasectomy counseling and examination for a patient in the clinic.
Learning Objectives
Learn the indications, contraindications, risks, complications, failure rates, and reasons for referral to an urologist for the no-scalpel vasectomy procedure
Learn the functions and usage of the important and unique surgical instruments in no-scalpel vasectomy
Learn the major steps of no-scalpel vasectomy, and be able to list them in the correct order
Understand routine post-vasectomy semen analysis and vasectomy failure
Be able to locate and utilize documents and forms used in all aspects of vasectomy care
Become more comfortable and confident in your ability to assist with and perform no-scalpel vasectomy
About the Creators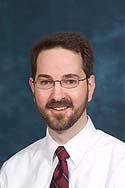 James M. Cooke
Dr. Cooke graduated from the University of Virginia School of Medicine, and completed his family practice residency at the U-M Medical School where he also served as chief resident. His clinical interests include outpatient and inpatient family medicine, and performs a broad range of outpatient procedures at the Chelsea Family Medicine Center. He serves as the Executive Director of the Clinical Simulation Center at UMHS. more...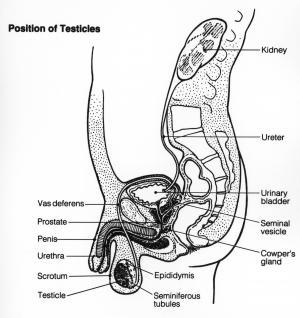 Term:
2014
Published:
Revised:
Jump to:
Texts

Document Title
Creator
Downloads
License

James M. Cooke

Andrew M. LaFleur

Documentation of the Procedure

James M. Cooke

Andrew M. LaFleur

James M. Cooke

Andrew M. LaFleur

Introduction to No-Scalpel Vasectomy

James M. Cooke

Andrew M. LaFleur

Materials, Templates, and Forms

James M. Cooke

Andrew M. LaFleur

James M. Cooke

Andrew M. LaFleur

Post-Procedure Patient Instructions

James M. Cooke

Andrew M. LaFleur

James M. Cooke

Andrew M. LaFleur

James M. Cooke

Andrew M. LaFleur