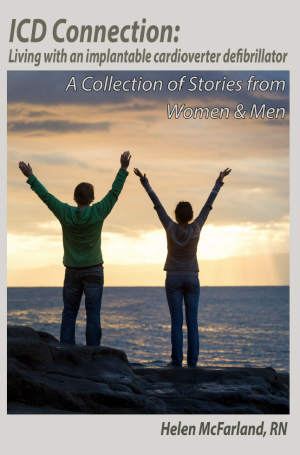 Term:
2014
Published:
Revised:
ICD Connection contains a collection of stories from women and men who are living with an implantable cardioverter defibrillator. Stories highlight how the ICD implant affected their life, their challenges and struggles along the way, and share what was and wasn't helpful to their moving forward and adjusting to life with an ICD. The opportunity for these patients to share their experiences and interact with peers who have had similar experiences can facilitate personal growth and wellness on their life journey with an ICD. 
Purchase the book on Amazon! Or, find and download reusable and remixable chapters from the book in the Materials tab. Then, provide feedback on the book by completing this survey.
About the Creators
Helen McFarland has been employed as a registered nurse at the University of Michigan Hospital and Health Systems for over 20 years mainly in the specialty areas of Cardiology and Electrophysiology.  Helen received certification from the Heart Rhythm Society as a specialist in cardiac device programming in 2007. In 2011, she graduated from Eastern Michigan University with a degree in Communications. Helen is the proud parent of an amazing daughter, Ashley Marie.  In her spare time, she enjoys traveling and exploring creative arts.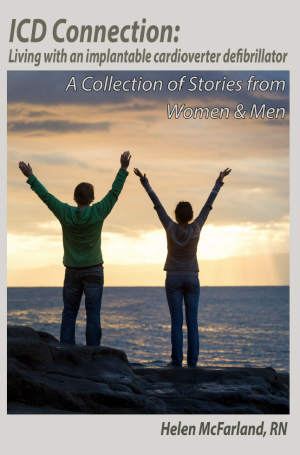 Term:
2014
Published:
Revised:
Jump to:
Miscellaneous

| Document Title | Creator | Downloads | License |
| --- | --- | --- | --- |
| Provide feedback on the book by completing this survey | Helen McFarland | | |
| | Helen McFarland | | |
Texts

| Document Title | Creator | Downloads | License |
| --- | --- | --- | --- |
| | Helen McFarland | | |
| Introduction and Frequently Asked Questions about Implantable Cardioverter Defibrillators (ICDs) | Helen McFarland | | |
| | Helen McFarland | | |
| Pictures from Young ICD Connection Conference | Helen McFarland | | |
| | Helen McFarland | | |
| Title page, Contents, Foreword, and Preface | Helen McFarland | | |
| | Helen McFarland | | |