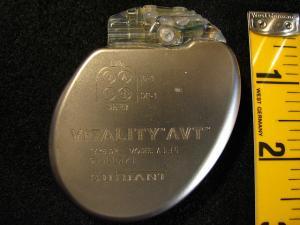 Term:
2012
Published:
Revised:
ICD Connection contains a collection of stories from patients and their families who are living with an implantable cardioverter defibrillator. The inspiration for the book stemmed from an annual University of Michigan Young ICD patient and family support conference. This event, "The Young ICD Connection Conference," is a multidisciplinary collaboration and is coordinated and hosted by the University of Michigan Samuel and Jean Frankel Cardiovascular Center and Congenital Heart Center cardiology staff. 
Patient and family stories highlight how the ICD implant affected their life, their challenges and struggles along the way, and share what was and wasn't helpful to their moving forward and adjusting to life with an ICD. The opportunity for these patients to share their experiences and interact with peers who have had similar experiences can facilitate personal growth and wellness on their life journey with an ICD.  
Purchase the book on Amazon! Or, find and download reusable and remixable chapters from the book in the Materials tab. Then, provide feedback on the book by completing this survey. 
About the Creators
Helen McFarland, a nurse at the University of Michigan, compiled these patient and family stories. She has provided follow-up care to ICD recipients for a number of years.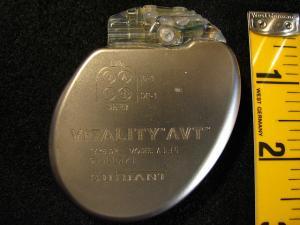 Term:
2012
Published:
Revised:
Jump to:
Miscellaneous

| Document Title | Creator | Downloads | License |
| --- | --- | --- | --- |
| Provide feedback on the book by completing this survey | Helen McFarland | | |
| | Helen McFarland | | |
Supplemental Readings

| Document Title | Creator | Downloads | License |
| --- | --- | --- | --- |
| Frequently Asked Questions | Helen McFarland | | |
| | Helen McFarland | | |
| | Helen McFarland | | |
| Pictures from Conference and About the Editor | Helen McFarland | | |
| Practical Advice From a Patient | Helen McFarland | | |
| | Helen McFarland | | |
Texts

| Document Title | Creator | Downloads | License |
| --- | --- | --- | --- |
| Chapter 01: A New Way of Life | Helen McFarland | | |
| | Helen McFarland | | |
| Chapter 03: It's a Love Hate Relationship | Helen McFarland | | |
| Chapter 04: Me, My Wife, and her ICD | Helen McFarland | | |
| Chapter 05: Yes, I'd Like to Use One of My Lifelines! | Helen McFarland | | |
| Chapter 06: Live Your Dreams...One Beat at a Time | Helen McFarland | | |
| | Helen McFarland | | |
| Chapter 08: My Journey with LQTs | Helen McFarland | | |
| Chapter 09: My Rhythm of Life | Helen McFarland | | |
| Chapter 10: By The Numbers | Helen McFarland | | |