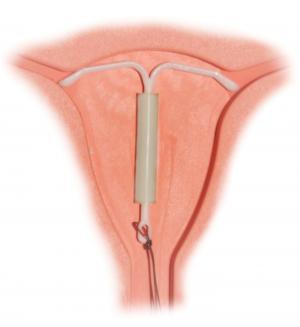 Term:
2014
Published:
Revised:
Welcome to the unit on intrauterine device (IUD) insertion in the women's health module! The purpose of this unit is to have a web-based, readily-accessible tool for residents to learn IUD placement. This unit is proposed to be used during the resident women's health rotation and prior to clinic visits for patients who desire an IUD.
This module is also for U-M Department of Family Medicine Residents on the WHC rotation.
Components of the unit include:
A brief discussion of the differences between a copper and a progestin-releasing IUD
A list of the benefits of IUD use
A list of risks and side effects of IUD use
A brief discussion of how to determine candidates for IUD insertion
A list of contraindications to IUD placement
A pictorial to lead you through placement of a copper or a progestin-releasing IUD
Review of documentation of IUD placement
Links to further references
Learning Objectives
After completing this unit, you will be able to achieve the following objectives:
Knowledge:
To determine which patients are appropriate candidates for IUD placement
To understand the risks and benefits of IUD insertion
To understand the correct procedure for the insertion of the progestin-releasing and copper-releasing IUDs
To know how to appropriately document the procedure of IUD placement
To know how to appropriately respond if complications arise following the IUD insertion
Skills:
To be able to organize the steps required to correctly perform an IUD insertion
To be able to articulate the risks and benefits of IUD placement as related to obtaining patient consent for the procedure
To be able to apply knowledge of IUD placement to a clinical scenario
Attitudes:
To express self-confidence in applying knowledge of the IUD placement and documentation of the procedure to a clinical skills application
To recognize when to refer patients to gynecology specialists if complications arise
About the Creators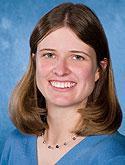 Catherine M. Bettcher
Dr. Bettcher earned her medical degree from Case Western Reserve University School of Medicine (2002) and completed her residency at the University of Michigan (2005). She enjoys teaching residents and medical students. Her clinical interests within family medicine include obstetrics and women's health, including procedures such as colposcopy and IUD insertion. more...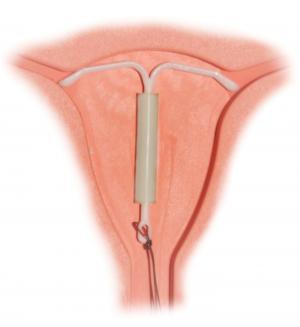 Term:
2014
Published:
Revised:
Jump to:
Texts

| Document Title | Creator | Downloads | License |
| --- | --- | --- | --- |
| | Catherine M. Bettcher | | |
| | Catherine M. Bettcher | | |
| Copper-Releasing IUD Insertion Technique | Catherine M. Bettcher | | |
| Difficulties with IUD Insertion and Removal | Catherine M. Bettcher | | |
| General Insertion Technique | Catherine M. Bettcher | | |
| Post-Procedure Patient Care | Catherine M. Bettcher | | |
| Progestin-Releasing IUD Insertion Technique | Catherine M. Bettcher | | |
| | Catherine M. Bettcher | | |
| | Catherine M. Bettcher | | |
| | Catherine M. Bettcher | | |