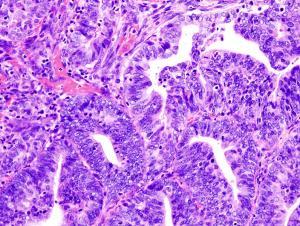 Term:
2014
Published:
Revised:
Endometrial biopsy is an office procedure used to sample endometrial tissue for pathologic diagnosis. The purpose of this module is to prepare the user to perform this procedure and understand the indications, complications and interpretation of results.
Directions for Use
If you are learning about endometrial biopsy procedure for the first time, you should complete the entire module. This will provide you with important background information for future decision making. If you want to review only certain parts of the procedure or background information then you can skip to the appropriate section (e.g., the performing the procedure section).
Learning Objectives
Knowledge Objectives
Understanding of:
The indications for endometrial biopsy (EMB), including review of possible complications and pathologic findings.
The common causes of abnormal uterine bleeding (AUB).
Contraindications to performing EMB.
Criteria for selection and preparation of patients who are appropriate candidates for EMB.
The steps required to correctly perform an EMB.
Potential complications that can arise from the EMB procedure.
Limitations of EMB and the characteristics of other techniques for evaluating AUB.
Skill Objectives
Ability to:
Apply knowledge of the EMB procedure to a clinical scenario.
Organize the steps required to successfully perform an EMB.
Create a proper consent protocol for use when preparing for an EMB procedure.
About the Creators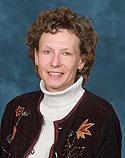 Karen L. Musolf
Dr. Musolf is a 1985 honors graduate of the University of Wisconsin Medical School. She completed her family practice residency training at Duke University in Durham. She is board certified in family practice. Prior to joining U-M, Dr. Musolf practiced in Massachusetts. She enjoys spending time with her physician husband and two children. Dr. Musolf provides care at the Chelsea Health Center, Chelsea Retirement Community and Chelsea Community Hospital. more...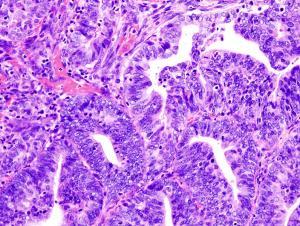 Term:
2014
Published:
Revised:
Jump to:
Texts

| Document Title | Creator | Downloads | License |
| --- | --- | --- | --- |
| | Karen L. Musolf | | |
| | Karen L. Musolf | | |
| | Karen L. Musolf | | |
| | Karen L. Musolf | | |
| Interpretation of the Pathologic Report | Karen L. Musolf | | |
| | Karen L. Musolf | | |
| Other Methods for Evaluating AUB | Karen L. Musolf | | |
| | Karen L. Musolf | | |
| | Karen L. Musolf | | |
| | Karen L. Musolf | | |
| | Karen L. Musolf | | |
| | Karen L. Musolf | | |