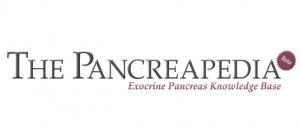 The Pancreas Knowledge Base or "Pancreapedia" is designed to be an open access, one-stop information repository for the exocrine pancreas whose purpose is to expedite research on the pancreas. It contains the features of a reference book, methods book, cellular atlas and directory all integrated into a single searchable site with links between sections and to external resources such as PubMed and NCBI. Pancreas researchers worldwide participate in this endeavor and contribute information in their area of expertise.
This project is supported by MPublishing at the University of Michigan Library.
Link to Pancreapedia website.