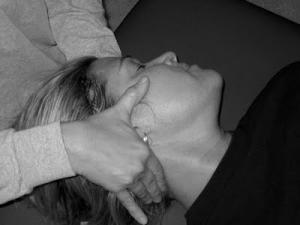 Term:
2013
Published:
Revised:
This module explores the role of manual medicine in patient care. Patients are increasingly aware of the benefits of manual medicine. According to a 2007 National Institute of Health survey, 1 in 12 (8.6%) adults in the United States recieved manual medicine by either a chiropractor or osteopathic physician in the past year. This module is designed to familiarize the clinician with manual medicine.
The philosophy of manual medicine is that:
The body is a perfect machine created for health and activity.
Anatomic dysfunction impedes the body's innate ability to heal itself.
Removal of mechanical impediments allows optimal body fluid flow, nerve function, and restoration of health.
The basis of manual medicine is to identify and treat areas of somatic dysfunction. Somatic dysfunction can be defined as impairment of the musculoskeletal system or related vascular, myofascial, lymphatic, or neural structures.
Learning Objectives
Knowledge:
To understand the history, philosophy, and principals of manual medicine.
To understand the differences between Osteopathic physicians, and other physician and non-physician practitioners of manual medicine.
Skills:
To be able to select patients who would benefit from a referral for manual medicine.
To be able to find a practitioner of manual medicine.
Attitudes:
To express confidence in discussing with patients the basics of treatment and the outcome they can expect with manual medicine.
About the Creators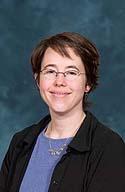 Amy Locke
Amy Locke is a Clinical Assistant Professor of Family Medicine at the University of Michigan Medical School. She currently serves as the Director of Integrative Medicine for the Department of Family Medicine, coordinates the Integrative Medicine curriculums for the U-M Medical School and Family Medicine residency, as well as directs the Integrative Medicine Fellowship offered by the Department of Family Medicine. 
more...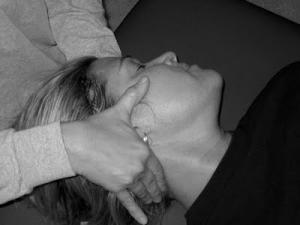 Term:
2013
Published:
Revised:
Jump to:
Texts

| Document Title | Creator | Downloads | License |
| --- | --- | --- | --- |
| Contraindications for Manual Medicine | Amy Locke | | |
| | Amy Locke | | |
| | Amy Locke | | |
| | Amy Locke | | |
| Philosophies and Principles | Amy Locke | | |
| | Amy Locke | | |
| Practitioners of Manual Medicine | Amy Locke | | |
| | Amy Locke | | |
| | Amy Locke | | |
| | Amy Locke | | |
| | Amy Locke | | |
| | Amy Locke | | |