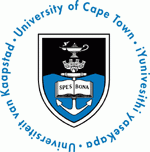 Term:
2010
Published:
Revised:
The field of Urogynaecology has expanded dramatically over the past decade with the advent of a number of new medical and surgical treatment modalities. The evidence base on pelvic floor dysfunction has also grown extensively. This multi-contributor textbook will prove invaluable to gynaecology, urology and surgery registrars and specialists. Physiotherapists and nurses working in the field of Urogynaecology will also find it extremely useful.
Editors: Stephen Jeffery, Peter De Jong
Institution: University of Cape Town
Viewer discretion is advised: The educational material contained herein may contain medical images that non-professional viewers may find disturbing.
This book is available through University of Michigan Library's Print-On-Demand Service with Espresso Book Machine. This service is only available for individuals located within the Ann Arbor area.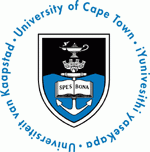 Term:
2010
Published:
Revised:
Jump to:
Texts

Document Title
Creator
Downloads
License

Stephen Jeffrey

Peter De Jong

Textbook: Urogynaecology - Order a Print Version from Espresso Book Machine (available only within the Ann Arbor area)

Stephen Jeffrey

Peter De Jong