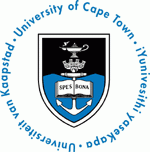 Term:
2010
Published:
Revised:
Obstetrics and gynaecology is a practical subject. In order to be a competent practitioner, the trainee needs to acquire a broad range of skills. Learning the art and science of surgery and medicine has not changed over the centuries and most procedures are learnt by patient mentoring by senior colleagues. The purpose of this book is to provide the trainee with a step by step practical approach to a number of everyday procedures in Obstetrics and Gynaecology.
The trainee will be able to use the text to familiarise him or herself with the steps involved in the safe performance of various techniques prior to commencing hands on training. The techniques described in this volume are by no means exhaustive but they represent tried and tested techniques by an individual who has a wealth of experience in the procedure.
It would be advisable to read a specific chapter prior to commencing the practical learning process. Surgery is mastered by repetition and this book can be used to retrace your steps and remind yourself of the various important principles involved in the procedure.
Author: Dr. Stephen Jeffery
Institution: University of Cape Town
Viewer discretion is advised: The educational content contained herein may include medical images that non-health professionals may find disturbing.
This book is available through University of Michigan Library's Print-On-Demand Service with Espresso Book Machine. This service is only available for individuals within the Ann Arbor area.
Learning Objectives
As doctors practicing Obstetrics and Gynaecology, we care for women on a daily basis who are dependant on our level of practical competence. Our ability to perform a broad range of procedures enables us to in the very least improve the quality of life in women and often save the lives of mothers and babies.
The essence of this book is that it provides a practical approach to a broad range of procedures in Obstetrics and Gynaecology. Authors have been selected by virtue of their experience with the procedure and the reader is therefore allowed to glean from their experience.
This book is aimed at any physician requiring a practical approach to performing procedures in Obstetrics and Gynaecology. Houseman, interns, residents, registrars and junior specialists will find it very useful.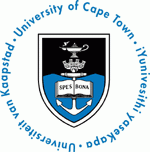 Term:
2010
Published:
Revised:
Jump to:
Texts

| Document Title | Creator | Downloads | License |
| --- | --- | --- | --- |
| Procedures in Obstetrics & Gynaecology Textbook | Stephen Jeffery | | |
| Procedures in Obstetrics & Gynaecology Textbook - Link to University of Cape Town Version | Stephen Jeffery | | |
| Procedures in Obstetrics & Gynaecology Textbook - Order a Print Version from Espresso Book Machine (available only within the Ann Arbor area) | Stephen Jeffery | | |