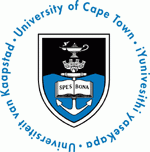 Term:
2011
Published:
Revised:
These presentations were used in the Summer School 2011 run by the Centre for Extra-Mural Studies at the University of Cape Town.
 
This course first explores the links between emotions shown by animals and humans, by asking these questions: What is the value of empathy? Do animals show empathy? What are people like who lack this ability? Asperger's syndrome, Parkinson's disease and schizophrenia will be referred to.
 
The second lecture will consider how the earliest relationships shape a baby's psyche (and brain), with lasting consequences, and how adult life is influenced by infancy despite our inability to remember babyhood. The third lecture will question the importance of social context and whether all cultures recognise the same range of emotions.
In the west adolescence is understood as a transitional period between childhood and adulthood.  The fourth lecture will concentrate on this prolonged learning phase involving reappraisal of identity, exploration of gender and experimentation with feelings related to early family inter-relationships. This will be illustrated with filmed material.
Finally, the emotional development of children who come from deprived environments will be illustrated in the last lecture, drawing on experiences of parent-infant psycho-education and group work with children under the age of seven.
 
Institiution: University of Cape Town
 
Authors: Julian Lef, Joan Raphael-Lef, Hartwig HKD (images)
 
Note: Face your Fears image by Hartwig HKD licensed under CC BY ND. 
This Work, How Do You Feel? The Origins of Emotions, by Julian Lef, Joan Raphael-Lef, Hartwig HKD is licensed under a 
Creative Commons Attribution-NonCommercial-NoDerivs license
.