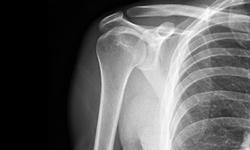 Term:
2014
Published:
Revised:
Teaching with the media is brain friendly because it provides interactive abstract learning that utilizes the categorical memory and requires little intrinsic motivation. Neuroanatomy is an integral part of human anatomy that is taught to medical students. This preparation is an attempt to offer interactive learning of the practical demonstration of peripheral nerve injuries to medical students and prospective physiotherapies who are studying for higher degree in neuroanatomy. It is focused on the anatomy of brachial plexus and the clinicoanatomic features of upper trunk injury using annotated photograph of a young man with traumatic Erb's palsy.
Author: Dr. Casmiel K. Osabutey
Institution: Kwame Nkrumah Institute of Science & Technology 
Learning Objectives
Appreciate the clinical presentation of Erb's Palsy in an adult.
Understand the anatomical bases of the condition.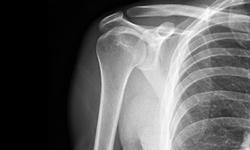 Term:
2014
Published:
Revised:
Jump to:
Miscellaneous

| Document Title | Creator | Downloads | License |
| --- | --- | --- | --- |
| A Case of Erb's Palsy (Erb-Duchenne Palsy) in an Adult | Casmiel K. Osabutey | | |