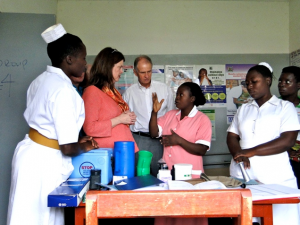 The Taubman Health Sciences Library's Global Health Program develops and implements a range  of efforts including programs, instruction, and services to contribute to the University's efforts in  global health.  The library provides leadership in identifying global information resources, cultivating  partnerships with health sciences community, exploring the role of global health informatics in  instruction, incorporating librarians into global health initiatives, identifying and investigating grant  and funding opportunities, taking part in research efforts in global health, and collaborating with  faculty to lessen health disparities around the world using the power of information resources.
"Global health cannot be described narrowly. It is interdisciplinary, covering a wide range of areas of study and perspectives. Global health addresses health, public policy, economics, social work, engineering, environmental sciences, business, law, and more. Research and study in global health is expanding in so many directions . . . When we talk about improving health outcomes and reducing disparities around the world, we cannot deny the role of information. We now live in a world that defies boundaries." – Gurpreet Rana, Global Health Coordinator, Taubman Health Sciences Library
dScribes: Katherine Marshall, Matthew Simpson
About the Creators
Gurpreet Rana is the Global Health Coordinator at the Taubman Health Sciences Library at the University of Michigan.   As the library's Global Health Coordinator, she is involved in and responds to global health initiatives by establishing partnerships in health, and promotes and fosters relationships with units and schools across campus and beyond U-M's borders.   Gurpreet has a degree in Honors Biology and a Master in Library and Information Science from the University of Western Ontario in London, Canada.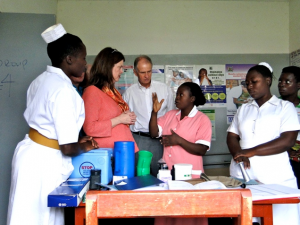 Jump to:
Handouts

| Document Title | Creator | Downloads | License |
| --- | --- | --- | --- |
| Global Health Search Questions | Gurpreet Rana | | |
Lectures

| Document Title | Creator | Downloads | License |
| --- | --- | --- | --- |
| Global Health Information Resources: An Introductory Tour | Gurpreet Rana | | |
| Information Empowerment: Using Data, Tools and Strategies in Global Health | Gurpreet Rana | | |
Miscellaneous

| Document Title | Creator | Downloads | License |
| --- | --- | --- | --- |
| Course/Resource Archive in Institutional Repository (October 2012) | Gurpreet Rana | | |