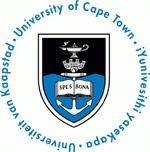 Term:
2011
Published:
Revised:
"Exercise is a complex behavior that is regulated by a complex system". In this talk, Prof Noakes seeks to include the brain as a factor in exercise physiology. He starts with the classical teachings in exercise physiology and continues by looking at various models such as the A.V. Hill model and the peripheral model.
According to Noakes, not enough people are looking at the bigger picture – that the body does not function in discrete and unconnected apartments. He argues that too much of exercise physiology concentrates on the body's reflexive automatic response to stimuli of shutting down close to the point of collapse.
The main point of his argument is that the brain is interested in survival not athletic performance and therefore the body and brain together adjusts exercise intensity to allow for efficient exercise activity to prevent collapse. He argues for a Central Governor model – advocating that the brain serves as the primary regulator during exercise by adjusting intensity effort based on various physiological sensors, through past experiences, motivation and external factors. In essence, he argues that exercise is a behavior that is regulated in anticipation by a complex intelligent system, the function of which is to insure that homeostasis is protected. This cannot be appreciated if the body is studied as a collection of disconnected components as has become the usual practice in modern exercise sciences.
Authors: Timothy Noakes
Institutions: Kwame Nkrumah University of Science and Technology, University of Michigan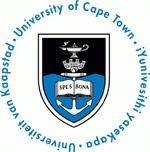 Term:
2011
Published:
Revised:
Jump to:
Lectures

| Document Title | Creator | Downloads | License |
| --- | --- | --- | --- |
| Time to move beyond a brainless physiology (video lecture) | Timothy Noakes | | |