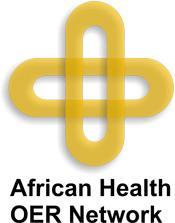 In 2009, the University of Michigan, OER Africa, Kwame Nkrumah University of Science and Technology, the University of Ghana, the University of Cape Town, and the University of the Western Cape used a Hewlett Foundation grant to develop a scalable OER program to support health education. We now propose a two-year program to deepen our African Health OER initiative while eventually moving from Hewlett Foundation support to a resource model built on
a community of donors committed to addressing health challenges in the Millennium Development Goals, and
institutional investment that makes OER production and use an integral part of the teaching and learning process in health schools.
The proposed African Health OER Network is designed to strengthen the intellectual and policy infrastructure within and between African institutions. Our objective is to systematically draw in more African and, eventually, global participants to create, adapt, share, and use OER to the benefit of health education in Africa, while developing models of collaboration and sustainability that can be replicated in other regions of the world.
The proposed African Health OER Network is structured to build on the OERs created and deployed during the 2009 Design Phase. These materials were selected due to pedagogical needs within health education in Africa, such as limited training materials available for certain conditions and diseases and materials that can augment the crowded lecture and ward-based training contexts. More information on those efforts can be found in the inputs and activities sections, below.
In this phase we will:
Ensure that the OER infrastructure model, successfully deployed during the design phase, maintains momentum with current participants and begins growing the Network while simultaneously seeking to expand the community of support.
Aggregate a critical mass of African-produced health open educational resources published through both institutional and regional (oerafrica.org) repositories.
Continue to enhance (e.g., through functionality and localization) an innovative, low-cost, and scalable process (dScribe) for converting educational materials into OER.
Build on pilot and formative analyses undertaken in 2009 to establish the basis for an evidence chain that connects from faculty productivity and career satisfaction measures though efficacy in learning contexts to application of acquired knowledge in health care settings.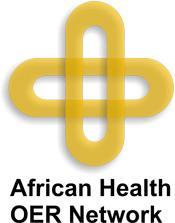 Case Studies

Document Title
Creator
Downloads
License

Video Clip: KNUST - Creating an OER Policy (2011)

University of Michigan

Kwame Nkrumah University of Science and Technology

Video Clip: KNUST - Interdisciplinary Collaborations (2011)

University of Michigan

Kwame Nkrumah University of Science and Technology

Video Clip: KNUST - QA for OER (2011)

University of Michigan

Kwame Nkrumah University of Science and Technology

Video Clip: KNUST - Student OER projects with health science lecturers (2011)

University of Michigan

Kwame Nkrumah University of Science and Technology

Video Clip: OER in Action: A Look at KNUST (2009)

University of Michigan

Video Clip: UG - Creating an OER Policy (2011)

University of Michigan

University of Ghana

Video Clip: UG - Discovery of OER by Alumni (2011)

University of Michigan

University of Ghana

Video Clip: UG - Greatest Changes in OER in 2011

University of Michigan

University of Ghana

Video Clip: UG - OER for Clinical Demonstrations (2011)

University of Michigan

University Ghana

Video Clip: UG - OER from Elsewhere (2011)

University of Michigan

University of Ghana

Video Clip: UG - Why OER? (2011)

University of Michigan

University of Ghana

Video: OER @ College of Health Sciences, University of Ghana (2010)

University of Michigan

University of Ghana
Demos

Document Title
Creator
Downloads
License

Health OER Network Video collection

University of Michigan

University of Ghana

Kwame Nkrumah University of Science and Technology
Handouts

Document Title
Creator
Downloads
License

African Health OER Network Services List (July 2011)

University of Michigan

Saide

African Health OER Network Services List - Booklet Version (December 2011)

University of Michigan

Saide

African Health OER Network Trifold Brochure (March 2011)

University of Michigan

Saide
Image Collection

Document Title
Creator
Downloads
License

African Health OER Network Photo Collection (Flickr)

University of Michigan

Saide
Miscellaneous

Document Title
Creator
Downloads
License

African Health OER Network Impact Research Plan (May 2011)

University of Michigan

Saide
Supplemental Readings

Document Title
Creator
Downloads
License

2010-2011 African Health OER Network Grant Proposal to the Hewlett Foundation

University of Michigan

Saide
Texts

Document Title
Creator
Downloads
License

African Health OER Network - Status Update for Partners (March 2012)

University of Michigan

African Health OER Network Final Report - 1 of 2 (September 2012)

Saide

African Health OER Network Final Report - 2 of 2 (December 2012)

University of Michigan

Saide

African Health OER Network Interim Report (December 2010)

University of Michigan

Saide

African Health OER Network Interim Report (December 2011)

University of Michigan