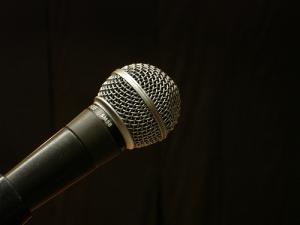 Term:
2012
Published:
Revised:
Sub-Saharan Africa is faced with a high burden of morbidity and mortality due to infectious diseases. This burden of disease is caused by diseases that are otherwise preventable, through appropriate behaviour change at individual, household and community level. However, there are significant barriers to attaining a sustainable reduction in the burden of these disease. These barriers include: Health systems that do not promote sufficient access to preventive and curative services, inadequate human resources for health, inadequate funding for health programs, poverty, and low levels of education.
 
Because of the glaring challenges facing the health systems in sub-Saharan Africa, the region needs health managers who can lead – not only is there a scarcity of health professionals at all levels in the region, but there is an acute shortage of health managers who have the leadership skills to overcome the challenges of our time, initiate sustainable change and transform the health care systems of this region in a way that is more responsive to the needs of this region and in a way that results in sustainable impacts on morbidity and mortality. Contrary to some existing assertions about leadership, leadership skills can be acquired through learning, practice and experience.
 
This course is targeted to mid-level and top level health managers in the sub-Saharan region and those in regions with a similar context across the world. We hope that by the end of this short course, participants shall have received the necessary knowledge and the requisite internal motivation and energy to initiate sustainable change in health service delivery in their organisations, so as to contribute to the improvement in the health status of their service populations.
Structure: Five-day workshop
Organization: East Africa HEALTH Alliance
Authors: 
Dr. Elizabeth Ekirapa, Department of Health Policy, Planning and Management, Makerere University School of Public Health
Mr. David Mukanga, African Field Epidemiology Network
Prof. John T. Kakitahi, Department of Community Health and Behavioural Sciences, Makerere University School of Public Health
Dr. Elizabeth Nabiwemba, Department of Community Health and Behavioural Sciences, Makerere University School of Public Health
Prof. William Bazeyo, Dean, School of Public Health, Makerere University College of Health Sciences
Dr. Roy William Mayega, Department of Epidemiology and Biostatistics, Makerere University School of Public Health
dScribe: Matthew Simpson, University of Michigan Medical School
Schedule
Day 1
Session 1: The Meaning of Leadership
Session 2: The relationship between leadership and management
Session 3: Leadership Competencies
Day 2
Session 4: The four leadership practices
Session 5: From Problems to Leadership Challenges
Session 6: Analyzing a Leadership challenge: Root cause analysis
Day 3
Session 7: Performing to address a Leadership Challenge: The Challenge Model
Session 8: Managing Change 1: Personal Change and Communication
Session 9: Managing Change 2: Leading Change
Day 4
Session 10: Group Work: Making a leadership Action Plan
Day 5
Session 11: Conflict Resolution
Session 12: Ethics, Leadership and Power
Presentations of Group work and feed-back
Way forward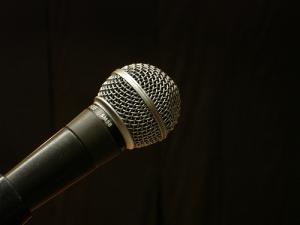 Term:
2012
Published:
Revised:
Handouts

Document Title
Creator
Downloads
License

01: Introduction to Leadership - Handout

Elizabeth Ekirapa

02: The Relationship Between Leadership and Management - Handout

Roy William Mayega

03: Leadership Competencies - Handout

Elizabeth Ekirapa

04: The Four Leadership Practices - Handout

Elizabeth Nabiwemba

05: From Problems to Leadership Challenges - Handout

Elizabeth Ekirapa

06: Root Cause Analysis - Handout

John T. Kakitahi

07: The Challenge Model - Handout

Elizabeth Nabiwemba

08: Personal Change and Communication - Handout

David Mukanga

09: Leading Change - Handout

Roy William Mayega

10: Making a Leadership Action Plan - Handout

John T. Kakitahi

Elizabeth Ekirapa

David Mukanga

Roy William Mayega

Elizabeth Nabiwemba

William Bazeyo

John T. Kakitahi
Lectures

| Document Title | Creator | Downloads | License |
| --- | --- | --- | --- |
| 01: Introduction to Leadership | Elizabeth Ekirapa | | |
| 02: The Relationship Between Leadership and Management | Roy William Mayega | | |
| 03: Leadership Competencies | Elizabeth Ekirapa | | |
| 04: The Four Leadership Practices | Elizabeth Nabiwemba | | |
| 05: From Problems to Leadership Challenges | Elizabeth Ekirapa | | |
| 06: Analyzing a Leadership Challenge: Root Cause Analysis | John T. Kakitahi | | |
| 07: Performing to Address a Leadership Challenge: The Challenge Model | Elizabeth Nabiwemba | | |
| 08: Managing Change 1: Personal Change and Communication | David Mukanga | | |
| 09: Managing Change 2: Leading Change | Roy William Mayega | | |
| 10: Developing an Action Plan | John T. Kakitahi | | |
| | William Bazeyo | | |
| 12: Ethics, Leadership and Power | Roy William Mayega | | |
Miscellaneous

| Document Title | Creator | Downloads | License |
| --- | --- | --- | --- |
| Course/Resource Archive in Institutional Repository (October 2012) | HEALTH Alliance | | |
Schedules

Document Title
Creator
Downloads
License

Elizabeth Ekirapa

David Mukanga

Roy William Mayega

Elizabeth Nabiwemba

William Bazeyo

John T. Kakitahi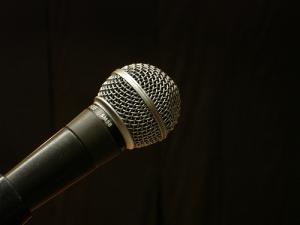 Term:
2012
Published:
Revised:
Day 1

Document Title
Creator
Downloads
License

Elizabeth Ekirapa

David Mukanga

Roy William Mayega

Elizabeth Nabiwemba

William Bazeyo

John T. Kakitahi

01: Introduction to Leadership

Elizabeth Ekirapa

01: Introduction to Leadership - Handout

Elizabeth Ekirapa

02: The Relationship Between Leadership and Management

Roy William Mayega

02: The Relationship Between Leadership and Management - Handout

Roy William Mayega

03: Leadership Competencies

Elizabeth Ekirapa

03: Leadership Competencies - Handout

Elizabeth Ekirapa
Day 2

| Document Title | Creator | Downloads | License |
| --- | --- | --- | --- |
| 04: The Four Leadership Practices | Elizabeth Nabiwemba | | |
| 04: The Four Leadership Practices - Handout | Elizabeth Nabiwemba | | |
| 05: From Problems to Leadership Challenges | Elizabeth Ekirapa | | |
| 05: From Problems to Leadership Challenges - Handout | Elizabeth Ekirapa | | |
| 06: Analyzing a Leadership Challenge: Root Cause Analysis | John T. Kakitahi | | |
| 06: Root Cause Analysis - Handout | John T. Kakitahi | | |
Day 3

| Document Title | Creator | Downloads | License |
| --- | --- | --- | --- |
| 07: Performing to Address a Leadership Challenge: The Challenge Model | Elizabeth Nabiwemba | | |
| 07: The Challenge Model - Handout | Elizabeth Nabiwemba | | |
| 08: Managing Change 1: Personal Change and Communication | David Mukanga | | |
| 08: Personal Change and Communication - Handout | David Mukanga | | |
| 09: Leading Change - Handout | Roy William Mayega | | |
| 09: Managing Change 2: Leading Change | Roy William Mayega | | |
Day 4

| Document Title | Creator | Downloads | License |
| --- | --- | --- | --- |
| 10: Developing an Action Plan | John T. Kakitahi | | |
| 10: Making a Leadership Action Plan - Handout | John T. Kakitahi | | |
Day 5

Document Title
Creator
Downloads
License

William Bazeyo

12: Ethics, Leadership and Power

Roy William Mayega

Elizabeth Ekirapa

David Mukanga

Roy William Mayega

Elizabeth Nabiwemba

William Bazeyo

John T. Kakitahi