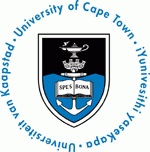 Term:
2011
Published:
Revised:
The idea for developing this set of training materials arose from the 'Affordability Ladder Program' (ALPS). The ALPS initiative focused on the experience of households of illness and of seeking health care. As the name would suggest, a key focus of ALPS was that of affordability and other aspects of access to health care for households. The ALPS team recognised that almost all of the training materials presently available focus on illness and health services from the health system's perspective, with little or no attention devoted to the perspective of households. In addition, few of the available materials focus explicitly on the issue of equity, which should be seen as a priority in the context of growing awareness of substantial inequities in existing health systems; the majority of training materials are presently directed towards efforts to promote efficiency of health services. This was seen as an important gap, in that health care managers and policy makers will be better placed to design and implement health care policies and detailed plans that meet population needs if they are aware of the experience of households and if equity is the 'lens' through which alternative policies are considered. Finally, despite access to health care being a key policy objective by many countries, there is a lack of clarity about how access is defined and what constitutes access. It is, thus, also important to explore the different aspects of access in greater detail so that equitable access can become a reality. On this basis, it was decided to develop a set of training materials that present participants with an equity 'lens' through which to view the challenges of promoting health system access, focusing attention on households' experience of illness and health service access.
The training materials can be used for a diverse set of target groups, but are primarily aimed at current and future health sector managers. It is also envisaged that the case studies can be used on an ad-hoc basis in post-graduate programs such as Masters in Public Health programs.
Institution: University of Cape Town
Authors: Di McIntyre & Lucy Gilson
Learning Objectives
To develop an understanding of the dimensions of access to health care
Create greater awareness of health care access constraints from the household perspective
Promote critical evaluation of policy options to address access constraints in relation to equity goals
Promote and strengthen effective development and implementation of equitable health sector policies.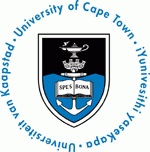 Term:
2011
Published:
Revised:
Jump to:
Miscellaneous

Document Title
Creator
Downloads
License

Promoting equitable access to health care for households

Di McIntyre

Lucy Gilson