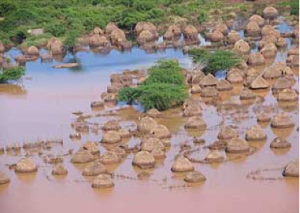 Term:
2012
Published:
Revised:
Universities in the Eastern Africa Region have come together to implement an initiative Health Emergency Management Program (HEMP) that will build the capacity of local governments in the region to manage and plan for response to major disasters of public health importance. The Eastern African Region is prone to many natural and technological disasters of different kinds. There is not one nation in the region that is not vulnerable to the devastating effects of these disasters. Many of these disasters have a public health significance either directly in the case of epidemics of infectious diseases, or indirectly as a result of the breakdown of infrastructure associated with these disasters. The purpose of this initiative therefore is to increase the capacity of districts to plan for response, mitigation and preparedness for disasters, so as to reduce human suffering, morbidity and mortality that often arise from such incidents.
The success and implementation of this program in the region has been made possible by the funding from USAID.
Structure: Six-day course
Organization: East Africa HEALTH Alliance
Contributors: See the instructor section below for a list of all contributing authors and reviewers. This program was implemented in collaboration with Johns Hopkins University and Tulane University in the United States, which are the partner institutions in the Leadership Initiative for Public Health in East Africa (LIPHEA) Program. LIPHEA is composed of Seven Public Health Schools in the region namely Jimma University School of Public Health, Ethiopia, Moi and Nairobi Universities in Kenya, National University of Rwanda, Rwanda, Kinshasa University, DRC, Muhimbili University of Health and Allied Sciences, Tanzania and Makerere University School of Public Health, Uganda. As a result of the collaboration of the above Schools of Public Health, an Alliance Higher Education Alliance for Leadership Training in Health (HEALTH) was formed.
dScribe: Matthew Simpson
Schedule
Day 1: Terms and Concepts of Disasters and How Disasters Affect the Districts

Session 1: Introduction to Disasters
Session 2: Epidemics and Introduction to Epi-zoonotics
Session 3: Hazard Analysis and Risk
Session 4: Vulnerability Analysis

Day 2: Common Hazards in Our Region and Districts

Session 1: A Conceptual Framework for Public Health Disaster Risk Reduction
Session 2: Mass Casualty Incidents and Risk Communication
Session 3: Complex Emergencies and Rapid Needs Assessment
Session 4: Triage and First Aid

Day 3: Policies and Standards for Disaster Management

Session 1: Fires
Session 2: Policy Frameworks for Disaster Management
Session 3: The SPHERE Standards for Disaster Response
Session 4: Principles of Disaster Planning and Introduction to the District Disaster Management Matrix

Days 4 and 5: Work in Groups to Produce a District Disaster Management Plan
Day 6: Presentation of the district plans
Syllabus
Goal: The Goal of this training is to strengthen capacity for public health disaster planning and management at District level
The Specific Objectives of this training are:
To create awareness about public health emergencies
To develop district disaster response management plans for common emergencies and disasters at district level
To build capacity for district officials to train lower levels in disaster response management
Why are we here?
To produce a district level disaster response plan
How will we get there?
Day 1: We shall have a consensus on terms and concepts of disasters and how disasters affect the districts
Day 2: We shall discuss some common hazards in our region and districts
Day 3: We shall look at some policies and standards for disaster management
Day 4 and 5: We shall work in groups to produce a District Disaster Management plan
Day 6: Presentation of the district plans
About the Creators
East Africa HEALTH Alliance Health Emergency Management Program team
Core Writing Team
Dr. Christopher Orach-Garimoi  MUSPH Uganda (Team Leader)
Dr. Roy William Mayega MUSPH Uganda (Secretary)
Dr. Simon Mamuya    MUHAS, Tanzania
Dr. Joseph Chuwa    MoH SW Tanzania
Dr. Simiyu Tabu    Moi University, Kenya
Mr. Renny Wafula    Office of the Prime Minister, Uganda
Dr. G. Kabagambe    Programme Coordinator, LIPHEA
Co-writers, Epi-zoonotics Component
Dr. Immaculate Nabukenya  MoH, Uganda
Dr. Justine Lumaya    Director, Yei Hospital, South Sudan
Ms. Christine Kanyandekwe  RALDA, Rwanda
Dr. Abdu Mohammed   MoH Ethiopia
Dr. Nlemba Mabela    MoH DRC
Dr. Julius Keyyu    Tanzania Wildlife Research Institute
Dr. Christina A.O. Othieno    Moi University
Reviewers
Dr. G. Kabagambe    MUSPH, Uganda
Prof. Mala Mapatano   SPH, Kinshasa University, DRC
Dr. Etienne Rugigana   SPH, National University of Rwanda
Mr. Lelisa Sena    PHF, Jimma University, Ethiopia
Daniela Lewy    JHU
Mike Renny Wafula    OPM
Monica Musenero    AFENET
Juliet Kiguli    MUSPH, Uganda
Andrew Omale    URCS
 
Co-reviewers, Epizoonotic Component
Dr. Terence Odoch    Faculty of Vet Medicine, Makerere
Dr. Robinson Mdegela   Sokoine University, Tanzania
Joel Buhinja     RALDA
Isaac Ntahobakulira    Rwanda
Instructional Designer and Editor
Dr. Roy William Mayega   MUSPH
   
Investigators
Dr. William Bazeyo    MUSPH
Prof. Japheth Kilewo   MUCHS
Dr. Gilbert Burnham    JHU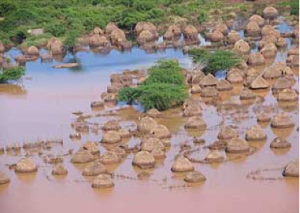 Term:
2012
Published:
Revised:
Demos

| Document Title | Creator | Downloads | License |
| --- | --- | --- | --- |
| 2.4d: Demo on First Aid Treatment | East Africa HEALTH Alliance | | |
| 3.1: Fire Extinguisher Demo (audio only) | East Africa HEALTH Alliance | | |
Exams

| Document Title | Creator | Downloads | License |
| --- | --- | --- | --- |
| | East Africa HEALTH Alliance | | |
| 1.1c: Pre- and Post-Test - Answer Key | East Africa HEALTH Alliance | | |
Exercises

| Document Title | Creator | Downloads | License |
| --- | --- | --- | --- |
| 1.1a: Questionnaire for Participants of the District Disaster Management Training | East Africa HEALTH Alliance | | |
| 1.2a: Extension Activity: Examples of Standard Case Definitions for Epidemic Prone Diseases | East Africa HEALTH Alliance | | |
| 1.3a: Intro to Group Activity on Hazard Analysis (audio only) | Roy William Mayega | | |
| 1.3b: Group Activity on Hazard Analysis | East Africa HEALTH Alliance | | |
| 1.4a: Intro to Group Activity on Vulnerability Analysis (audio only) | East Africa HEALTH Alliance | | |
| 1.4b: Group Activity on Vulnerability Analysis | East Africa HEALTH Alliance | | |
| 1.5: Extension Activity: Further Issues in Hazard and Vulnerability Analysis | East Africa HEALTH Alliance | | |
| 2.4a: Intro to Group Activity on Triage (audio only) | Roy William Mayega | | |
| 2.4a: Intro to Triage Chart (audio only) | Roy William Mayega | | |
| 2.4b: Group Activity on Triage | East Africa HEALTH Alliance | | |
| 2.4c: Group Activity on Triage - Answer Key | East Africa HEALTH Alliance | | |
| 3.3b: Exercise on the SPHERE Standards | East Africa HEALTH Alliance | | |
| 3.3c: Exercise on the SPHERE Standards - Answer Key | East Africa HEALTH Alliance | | |
| 3.4b: The District Disaster Planning Matrix - Template | East Africa HEALTH Alliance | | |
| 3.4c: Review Session – Quiz Game | East Africa HEALTH Alliance | | |
| 3.4d: Review Session – Quiz Game - Answer Key | East Africa HEALTH Alliance | | |
| 6.3: Final Evaluation Form | East Africa HEALTH Alliance | | |
Handouts

| Document Title | Creator | Downloads | License |
| --- | --- | --- | --- |
| 1.1a: Public Health Emergency Planning and Management: Training for Districts in Eastern Africa | East Africa HEALTH Alliance | | |
| 1.1d: Introduction to Disasters: Definitions and Concepts | East Africa HEALTH Alliance | | |
| | East Africa HEALTH Alliance | | |
| 1.2b: Epi-zoonotic Diseases of Importance in the Region | East Africa HEALTH Alliance | | |
| 1.2b: Introduction to Epi-zoonotic Diseases | East Africa HEALTH Alliance | | |
| 2.1: A Conceptual Framework for Public Health Disaster Risk Reduction | East Africa HEALTH Alliance | | |
| 2.2: Mass Casualty Incidents and Communication in Disasters | East Africa HEALTH Alliance | | |
| 2.3a: Complex Emergencies | East Africa HEALTH Alliance | | |
| 2.3b: Rapid Needs Assessment | East Africa HEALTH Alliance | | |
| | East Africa HEALTH Alliance | | |
| 3.2: Policy Framework for Disaster Management | East Africa HEALTH Alliance | | |
| 3.3a: Introduction to the SPHERE Standards | East Africa HEALTH Alliance | | |
| 3.4a: Principles of Disaster Planning and Introduction to the District Disaster Planning Matrix | East Africa HEALTH Alliance | | |
| 4.1: Developing Your District Disaster Management Plan | East Africa HEALTH Alliance | | |
| 4.1: Disaster Preparedness and Management: Situation Analysis for Uganda | East Africa HEALTH Alliance | | |
| 5.1: Format for the Background to the Plan | East Africa HEALTH Alliance | | |
| | East Africa HEALTH Alliance | | |
| 6.3: Way Forward for the Districts | East Africa HEALTH Alliance | | |
Lectures

Document Title
Creator
Downloads
License

1.1a: Introduction to the Disaster Management Training (with video, audio) - Video includes multilingual captions

East Africa HEALTH Alliance

1.1a: Welcome Note (audio)

William Bazeyo

1.1d: Introduction to Disasters (with video, audio) - Video includes multilingual captions

East Africa HEALTH Alliance

1.2a: Epidemics (with video, audio) - Video includes multilingual captions

East Africa HEALTH Alliance

1.2b: Epi-zoonotic Diseases of Importance in the Region (with video, audio) - Video includes multilingual captions

East Africa HEALTH Alliance

1.2b: Introduction to Epi-zoonotic Diseases (with video, audio) - Video includes multilingual captions

East Africa HEALTH Alliance

2.1: Principles of Disaster Risk Reduction (with video, audio) - Video includes multilingual captions

East Africa HEALTH Alliance

2.2: Communication in Disaster Situations (with video, audio) - Video includes multilingual captions

East Africa HEALTH Alliance

2.2: Mass Casualty Incidents (with video, audio) - Video includes multilingual captions

East Africa HEALTH Alliance

2.3a: Complex Emergencies (with video, audio) - Video includes multilingual captions

East Africa HEALTH Alliance

2.3b: Rapid Needs Assessment (with video, audio) - Video includes multilingual captions

East Africa HEALTH Alliance

3.1: Fire (with video, audio) - Video includes multilingual captions

East Africa HEALTH Alliance

3.2: Policy Framework for Disaster Management (with video, audio) - Video includes multilingual captions

East Africa HEALTH Alliance

3.3a: Introduction to the SPHERE Standards (with video, audio) - Video includes multilingual captions

East Africa HEALTH Alliance

3.4a: Principles of Disaster Planning (with video, audio) - Video includes multilingual captions

East Africa HEALTH Alliance

3.5a: Settlement of Displaced Populations (with video, audio) - Video includes multilingual captions

East Africa HEALTH Alliance

3.5b: Drought and Water Scarcity (with video, audio) - Video includes multilingual captions

East Africa HEALTH Alliance

3.5c: Floods and Landslides (with video, audio) - Video includes multilingual captions

East Africa HEALTH Alliance

4.1: Guide to Practical Sessions: Developing Your District Disaster Plan (with video, audio) - Video includes multilingual captions

East Africa HEALTH Alliance

5.1: Writing the Plan (with video, audio) - Video includes multilingual captions

East Africa HEALTH Alliance

6.3: Conclusion (audio only)

East Africa HEALTH Alliance

Roy William Mayega (Narrator)

6.3: Way Forward for the Districts (audio only)

East Africa HEALTH Alliance

Roy William Mayega (Narrator)

Playlist of all narrated lectures (19) - includes multilingual captions

East Africa HEALTH Alliance
Miscellaneous

| Document Title | Creator | Downloads | License |
| --- | --- | --- | --- |
| Course/Resource Archive in Institutional Repository (October 2012) | East Africa HEALTH Alliance | | |
Supplemental Readings

| Document Title | Creator | Downloads | License |
| --- | --- | --- | --- |
| The Sphere Handbook: Humanitarian Charter and Minimum Standards in Humanitarian Response (available in multiple languages) | The Sphere Project | | |