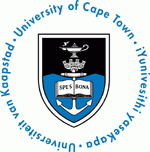 Term:
2011
Published:
Revised:
The aim of this teaching resource is to share a visual tool for integrating and linking human rights education with health.
The innovative Human Rights Key has served as a valuable infographic to guide students to connect their classroom learning with the reality of local, regional and international health and human rights issues. The framework enables students in the health professions to recognize relationships and connections between human rights, their own personal realities, legal mechanisms and their future clinical practice. The roles and personal agency of health professionals are illuminated through the metaphor.
In this website the Key is introduced and explained through different mediums and themes. Weblinks to legal instruments and diverse examples and resources offer guidance to other educators in the Health Sciences.
The tool was developed for Year 3 medical students in their Obstetrics and Gynaecology rotation. The heuristic Human Rights Key promotes their learning for and about human rights in women's health. It provides a medium to guide self-reflection through a sequential process helping clarify complex concepts.
Health professionals are in powerful positions to advance social justice as duty bearers and as rights holders. The Health Sciences Faculty at the University of Cape Town (UCT), South Africa, has included human rights learning in its reformed curriculum since 2002 in recognition of the need to develop socially responsible practitioners. Drawing from experiences in several related courses within the Faculty, this new teaching and learning tool was developed and used, then favourably evaluated by students and educators.
Institution: University of Cape Town
Author: Veronica Mitchell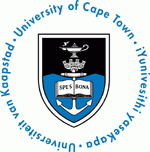 Term:
2011
Published:
Revised:
Jump to:
Miscellaneous

| Document Title | Creator | Downloads | License |
| --- | --- | --- | --- |
| | Veronica Mitchell | | |