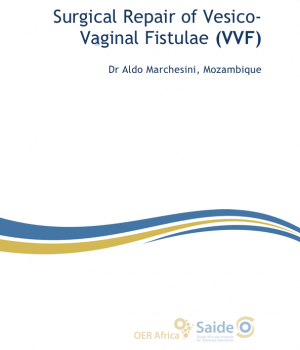 Term:
2011
Published:
Revised:
This bilingual booklet, available in Portuguese and English, is based on years of clinical work in Mozambique, including during the 1977-1992 civil war. The aim of this document is to introduce vesico-vaginal fistulae (VVF) and the guiding principles associated with its surgical repair.
Author: Dr. Aldo Marchesini
Organization: South African Institute for Distance Education
Viewer discretion is advised: The educational material contained herein may contain medical images that non-professional viewers may find disturbing.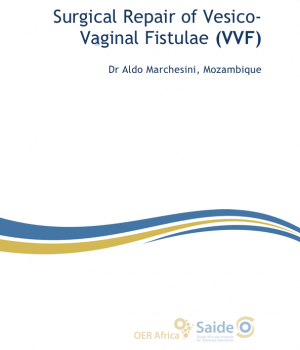 Term:
2011
Published:
Revised:
Jump to:
Texts

Document Title
Creator
Downloads
License

Operar Fistulas Vesico-Vaginais (FFV) - Portuguese Version

Aldo Marchesini

Saide

Surgical Repair of Vesico-Vaginal Fistulae (VVF) - English Version

Aldo Marchesini

Saide

Surgical Repair of Vesico-Vaginal Fistulae - Consolidated Bilingual Edition (English and Portuguese)

Aldo Marchesini