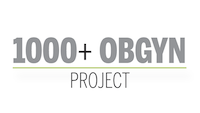 These are reference Open Educational Resources selected for residents in obstetrics and gynecology. This collection was developed in response to a request from the 1000+ OBGYN Consortium for supplemental learning materials for milestone topics based on the ACGME Milestones for OBGYN. 
 
This is a representative but not comprehensive collection of learning materials that are free to access, publicly available, and, in most cases, publicly licensed to allow copying and adaptation under certain conditions.
 
This is a preliminary collection compiled for the consortium. The collection will be revised and extended based on feedback from the consortium members.
Selected by:
Kathleen Ludewig Omollo, University of Michigan
Mike Brady, St. Joseph's Hospital and Medical Center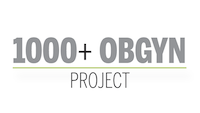 Jump to:
Supplemental Readings

Document Title
Creator
Downloads
License

Assessing, Critiquing, and Reading the Research Literature. Chapter 2 in: Advances in Labour and Risk Management Textbook. The Global Library of Women's Medicine.

Society of Obstetricians and Gynaecologists of Canada

International Federation of Gynecology and Obstetrics

Guide: How to Do a Literature Review. University of Cape Town Libraries. (2010)

Alex D'Angelo

Online training course on critical appraisal for nurses: adaptation and assessment. BMC Medical Education 2014, 14:136. doi:10.1186/1472-6920-14-13

Eva Reviriego et al.

Open access journals and publishing options in health sciences. African Health Open Educational Resources Network. (January 2013)

Lisbeth Levey

Self-Directed Learning Readiness Factors in Physicians for Implementing E-Learning in the Continuing Medical Education Programs, E-Learning - Engineering, On-Job Training and Interactive Teaching, Dr. Sergio Kofuji (Ed.), ISBN: 978-953-51-0283-0, InTech.

Tahereh Eslaminejad

Nouzar Nakhaee

The development and implementation of a curriculum to improve clinicians' self-directed learning skills: a pilot project.BMC Medical Education 2003, 3:7. doi:10.1186/1472-6920-3-7

Dawn MT Bravata et al.

The validity and reliability of the self-directed learning instrument (SDLI) in mainland Chinese nursing students. BMC Medical Education 2014, 14:108. doi:10.1186/1472-6920-14-108

Wang-qin Shen

Hong-lin Chen

Yan Hu