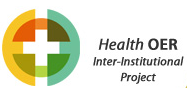 Term:
2009
Published:
Revised:
The University of Michigan, OER Africa, and four African university partners will develop a long term logic model and scalable, sustainable, collaborative content development programs for comprehensive, open, health professions curricula
In 2008, Michigan used a Hewlett Foundation planning grant to hold a successful workshop and follow-up campus meetings. We now propose a one year effort to develop a sustainable and scalable OER program to support health education, particularly in developing countries. This effort will be a collaboration among the University of Michigan, OER Africa, Kwame Nkrumah University of Science and Technology, the University of Ghana, the University of Cape Town, and the University of the Western Cape.
In this design phase we will:
Engage university leadership in implementing institutional policy frameworks that facilitate the success of OER.
Hold faculty development workshops to build institutional capacity in OER.
Enhance an innovative, low-cost, and scalable process (dScribe) for converting educational materials into OER.
Collaboratively develop educational materials as OER and deploy them in our respective curricula.
Promote the collaboration and its outputs through a community of practice web site.
Establish a framework for a longitudinal study of faculty productivity and the effect of OER on learning outcomes and provide feedback on socio-technical aspects of collaborative OER practices.
Produce an evidence-based long-term logic model for Health OER based on a vision that multiple stakeholders will own, in which funders will invest, and which institutions are committed to sustaining. This consensus-driven model will be the basis of a Global Health OER follow-on proposal.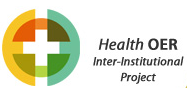 Term:
2009
Published:
Revised:
Case Studies

| Document Title | Creator | Downloads | License |
| --- | --- | --- | --- |
| Video Clip: OER in Action: A Look at KNUST (2009) | University of Michigan | | |
Miscellaneous

Document Title
Creator
Downloads
License

February 2009 OER Production Workshop Agenda - Kwame Nkrumah University of Science and Technology (KNUST)

University of Michigan

Saide

February 2009 OER Production Workshop Agenda - University of Ghana (UG)

University of Michigan

Saide

July 2009 Hands-On OER Production Software Workshop Agenda - KNUST, UG

University of Michigan

Saide

March 2010 Draft Framework for OER Assessment

University of Michigan

March 2010 Health OER Design Phase Final Report

University of Michigan

Saide
Supplemental Readings

Document Title
Creator
Downloads
License

2009 Health OER Design Phase Grant Proposal to the Hewlett Foundation

University of Michigan

Saide