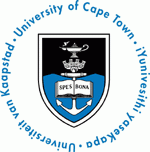 Term:
2011
Published:
Revised:
The training resource is presented through video and audio in isiXhosa and Afrikaans, and covers the general examination, abdominal examination, respiratory examination and cardiovascular examination. The material here was prepared for medical students learning about clinical examination techniques as part of the Clinical Skills Programme in the Department of Medicine at UCT.
Physical examination techniques: The techniques of physical examination are in themselves simple, and easy to master. All that is necessary is that you observe carefully, pay attention to detail, and practice repeatedly. Physicians do vary in their techniques of examination. Shown here are a single set of techniques which are both simple to employ and reliable. Your tutors may however make use of slightly different techniques themselves. We suggest that, initially at least, you learn to use the techniques shown here confidently, so as not to become confused. Practice of your examination technique is essential, and you need to see as many patients who demonstrate abnormal physical signs as possible so that you can learn to recognise them. This material covers four examinations: General, Abdominal, Respiratory, Cardiovascular.
Translation and augmentation: Becoming a Doctor (BaDr) team Original English version: Department of Medicine The project was funded by the South Africa-Norway Tertiary Education Development Programme (SANTED) and facilitated by the Centre for Higher Education Development (CHED).
Institution:University of Cape Town
Author: University of Cape Town Department of Family Medicine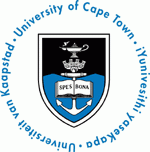 Term:
2011
Published:
Revised:
Jump to:
Miscellaneous

Document Title
Creator
Downloads
License

Clinical Skills Examination Procedures: Afrikaans & Xhosa

University of Cape Town

Department of Family Medicine

Clinical Skills Examination Procedures: Afrikaans & Xhosa - Link to University of Cape Town version

University of Cape Town

Department of Family Medicine