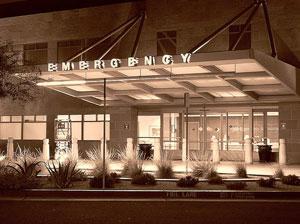 Current emergency care in Ghana is sub-optimal with significant delays to definitive care and high morbidity and mortality. The Ghanaian government has recently invested in physical infrastructure for emergency care at major teaching hospitals, but the human resources to provide care are inadequate. To address this need, the Ghana Emergency Medicine Collaborative has proposed an innovative training program focused on medical students, nurses, and residents with the formation of a new faculty for sustainable training. This program will train emergency medicine personnel in injury and acute medical illness management, expose trainees to research methodology, administrative and leadership aspects of emergency medicine.
The Ghana Emergency Medicine Collaborative is a joint project between Kwame Nkrumah University of Science and Technology, Komfo Anokye Teaching Hospital, University of Michigan Medical School and School of Nursing, Ghana Ministry of Health, Ghana College of Physicians and Surgeons, and Ghana Ambulance Service. The program receives funding from the Medical Education Partnership Initiative (MEPI).
Course Coordinators: Rockefeller Oteng, Richard Redman, Sue Anne Bell, Nathan Brouwer
dScribes: Trisha Paul, Lena Carleton, Sabrina Barretta, Anudeep Mukkamala, Matthew Simpson, Jade Cheng
Viewer discretion is advised: The educational content contained herein may include medical images that non-health professionals may find disturbing.
Syllabus
The Ghana Emergency Medicine Collaborative includes intensive team training for medical students, nurses, and residents. 
 
The medical student training is facilitated as a clinical rotation to prepare physicians for emergency care they may need to provide in their service at district hospitals. 
 
The nursing program is a one-year module-based curriculum and offers a diploma in Emergency Medicine upon completion.
 
The residency curriculum lasts three years and includes the following:
Core Lectures

Cardiovascular
Dermatology
Emergency Medical Services
Endocrine/Metabolic
Environmental
Gastroenterology
Head, Eye, Ear, Nose, and Throat
Hematology/Onccology
Infectious Disease
Musculoskeletal
Nephrology/Urology
Neurology
Obstetrics/Gynecology
Operations/Skills
Psychiatry
Pulmonary
Toxicology/Pharmacology
Trauma

Case-Based Learning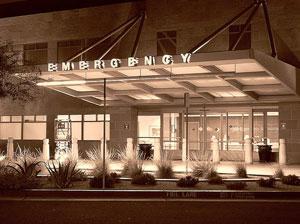 Jump to:
Lectures

Document Title
Creator
Downloads
License

Medical Student: Trauma: 01: Initial Assessment and Management of Trauma Patients

Patrick Carter

Medical Student: Trauma: 02: Cardiology and EKG Interpretation

Patrick Carter

Medical Student: Trauma: 03: Shock

Patrick Carter

Medical Student: Trauma: 04: Toxicology Basics

Patrick Carter

Medical Student: Trauma: 05: Environmental Emergencies

Patrick Carter

Nursing: Abdominal Emergencies

Elizabeth Tamm

Nursing: Acute Coronary Syndrome

Kristen Sarna

Nursing: Assessment and Resuscitation

Antoinette Bradshaw

Nursing: Burn Emergencies

Heather Hartney

Nursing: Cardiovascular Emergencies

Sue Anne Bell

Nursing: Communicable and Infectious Disease Emergencies

Katherine A Perry

Nursing: Complications of Pain Management

Michelle Munro

Nursing: Fluid and Electrolyte Imbalances in Emergency Nursing

Chauntel Henry

Nursing: General survey and patient care management

Jeremy Lapham

Nursing: General survey and patient care management

Jeremy Lapham

Nursing: Genitourinary Emergencies

Karl Lopata

Katherine A Perry

Nursing: Herpes/Varicella/Shingles

Katherine A Perry

Nursing: Infectious Disease Overview

Katherine A Perry

Nursing: Infectious Diseases -- HIV/AIDS

Katherine A Perry

Nursing: Infectious Diseases -- Measles/Mumps/Rubella

Katherine A Perry

Nursing: Infectious Diseases -- Parasitic Infections

Katherine A Perry

Nursing: Infectious Diseases -- Skin Infections

Katherine A Perry

Nursing: Infectious Diseases -- Typhoid Fever, Infectious Diarrhea, Diphtheria, Pertussis

Katherine A Perry

Nursing: Musculoskeletal Emergencies and the Nursing Process

Barbara Demman

Nursing: Nursing Process and Linkage between Theory and Practice

Jeremy Lapham

Nursing: Nursing Research

Sue Anne Bell

Sue Anne Bell

Nursing: Shock and Initial Resuscitation

Kristen Sarna

Nursing: Toxicology/Pharmacology -- Administration and Management of Pain Medications

Michelle Munro

Nursing: Toxicology/Pharmacology -- Pharmacology of Pain Medications

Michelle Munro

Tim Maxim

Nursing: Trauma -- Triage

Antoinette Bradshaw

Resident: A Pain in the Neck

Hannah Smith, MD

Resident: Administration: Ethics/ Medicolegal/ EMS/ etc.

Joe Lex, MD

Resident: Alterations in Body Temperature: The Adult Patient with a Fever

Joe Lex, MD

Resident: Approach to the Dyspneic Patient

Randall Ellis, MD MPH

Resident: Arthritis and Arthrocentesis

Joe Lex, MD

Resident: Bowel Obstruction

Ryan LaFollette, MD

Resident: Bursitis, Tendonitis, Fibromyalgia, and RSD

Joe Lex, MD

Resident: Cardiac Evaluation

Joe Lex, MD

Resident: Cardiovascular -- Achy Breaky Heart: Cardiogenic Shock

Carol Choe

Resident: Cardiovascular -- ACLS Overview of Pulseless Arrest

Rockefeller Oteng

Resident: Cardiovascular -- Acute Aortic Emergencies

Carol Choe

Resident: Cardiovascular -- Acute Congestive Heart Failure

Rashmi Kothari

Resident: Cardiovascular -- Advanced Cardiac Life Support

Rockefeller Oteng

Resident: Cardiovascular -- Approach to Acute Chest Pain

Rockefeller Oteng

Resident: Cardiovascular -- Approach to Bradycardias and Tachycardias

Rockefeller Oteng

Resident: Cardiovascular -- Basic Life Support

Rockefeller Oteng

Resident: Cardiovascular -- Case Of The Week - Aortic Dissection

Nathan Brouwer

Resident: Cardiovascular -- EKG and Rhythma Interpretation 101

Emily Sagalyn

Resident: Cardiovascular -- Pediatric Resuscitation: A Practical Overview

Andrew Hashikawa

Resident: Cardiovascular -- Pulseless Electrical Activity

Doug Vogel

Zach Sturges

Resident: Cardiovascular -- Tachyarrhythmias: Ventricular and Supraventricular

Caroline Vines

Scott Youngquist

Resident: Cardiovascular Board Review Session 1

Joe Lex, MD

Resident: Cardiovascular Board Review Session 2

Joe Lex, MD

Resident: Cardiovascular: Acute Coronary Syndromes

Jeffrey Smith

Jim Holliman

Resident: Cardiovascular: Cardiogenic Shock

Daniel Osei- Kwame

Resident: Cardiovascular: Case Presentation- Pericarditis

Kwaku Nyame

Resident: Cardiovascular: Hypertensive Urgency and Emergency

Keith Kocher

Resident: Cardiovascular: Inotropes and Vasoactives

Robert Preston, MD

Resident: Cardiovascular: Pediatric Respiratory Emergencies

Jeff Holmes MD

Resident: Cardiovascular: Resuscitation

Doug Vogel

Zach Sturges

Resident: Case of the Week #1

Pamela Fry

Resident: Case of the Week #2

Pamela Fry

Resident: Case of the Week #3

Alison Haddock

Resident: Cervical Spine Radiography: The Role of Radiography in the Initial Evaluation of C-Spine Trauma

Stephen Hartsell

Resident: Cutaneous Emergencies

Joe Lex, MD

Resident: Dental Emergencies and Common Dental Blocks

Joe Lex, MD

Resident: Dermatology -- Burns: Management and Survivability

Carol Choe

Resident: Dermatology -- Dermatologic Emergencies

John Martel

Resident: Disorders of the Pleura, Mediastinum, and Chest Wall

Andrew Barnosky, DO

Resident: Electrical Misadventures

Joe Lex, MD

Resident: EMedHome Board Review- Procedures

Joe Lex, MD

Resident: Emergency Medical Services -- Proposals for Emergency Medical Services in Kumasi

Peter Moyer

Resident: Endocrine/Metabolic -- Acid Base Disorders

Nathan Brouwer

Resident: Endocrine/Metabolic -- Adrenal Insufficiency/Crisis

Andrew Wong

Resident: Endocrine/Metabolic: Diabetic Emergencies

Andrew Wong, MD

Resident: Endocrine/Metabolic: Diabetic Ketoacidosis

Jennifer Thompson

Resident: Endocrine/Metabolic: Non-Diabetic Endocrine Emergencies

John Martel

Resident: Endocrine/Metabolic: Thyroid Storm

Pamela Fry

Resident: Environmental -- Hypothermia and Frostbite

Jim Holliman

Resident: Environmental -- Insect Stings and Spider Bites

Jim Holliman

Resident: Environmental: Electrical and Lightning Injuries

Rashmi Kothari

Resident: Environmental: Environmental Hypothermia

Jim Holliman, MD

Resident: Environmental: Mammal and Human Bite Injuries

Jim Holliman

Resident: Environmental: Near-Drowning and Drowning

Jim Holliman

Resident: Fever in the Emergency Department- Special Considerations in Pediatrics

Hannah Smith, MD

Resident: Gastroenterology -- Abdominal Compartment Syndrome

Alison Haddock

Resident: Gastroenterology -- Aspirated and Ingested Foreign Bodies

Jim Holliman

Resident: Gastroenterology -- Emergency Management of Ano-Rectal Disorders

Joseph Hartmann

Resident: Gastroenterology -- Gastrointestinal Bleeding in the Pediatric Patient

Michele Carney

Resident: Gastroenterology -- Non-Traumatic Abdominal Pain/Abdominal Emergencies

Joseph House

Resident: Gastroenterology: Management of Patients with Abdominal Pain in the Emergency Department

Jim Holliman

Resident: Gastroenterology: Mesenteric Ischemia

Andrew Barnosky

Resident: Ghana Grab Bag Pediatric Quiz

Hannah Smith, MD

Ruth S. Hwu, MD

Resident: Hanging and Strangulation

Joe Lex, MD

Resident: Head, Ears, Eyes, Nose and Throat -- Otologic and Sinus Emergencies

Rodney Smith

Resident: Head, Ears, Eyes, Nose and Throat -- Selected E.N.T. Emergencies Related to Sepsis

Jim Holliman

Resident: Head, Ears, Eyes, Nose and Throat: Acute Sinusitis

Jim Holliman, MD

Resident: Head, Ears, Eyes, Nose and Throat: ENT Case Files

Matt Dawson

Zach Sturges

Resident: Head, Ears, Eyes, Nose and Throat: ENT Emergencies

James Holliman

Resident: Head, Ears, Eyes, Nose and Throat: Evaluation and Management of Epistaxis

Patrick Carter

Resident: Head, Ears, Eyes, Nose and Throat: Oral and Facial Infections

Shannon Langston, MD

Resident: Heat Related Illnesses

Randall Ellis, MD MPH

Resident: Hematology/Oncology: Collagen Vascular Disease: Considerations for Emergent Management

Joseph Hartmann

Resident: Hematology/Oncology: Hematologic and Oncologic Emergencies

Joe Lex, MD

Resident: Hematology/Oncology: Hemostasis: Platelet and Coagulation Disorders

Joseph H. Hartmann, DO

Resident: Infectious Diseases: Herpes Zoster

Pamela Fry

Resident: Infectious Diseases: Meningitis and Other CNS Infections

Frank Madore

Resident: Infectious Diseases: Recognition and Management of Shock

Jim Holliman

Resident: Infectious Diseases: Sepsis in the ED

Vijay Kairam

Resident: Infectious Diseases: Toxic Shock Syndrome

Jim Holliman, MD

Resident: Laceration Care

Joe Lex, MD

Resident: Musculoskeletal -- Bone and Joint Infections

Keith Kocher

Resident: Musculoskeletal -- Lower Extremity Injuries

John Burkhardt

Resident: Musculoskeletal: Compartment Syndrome

Chris DeFlitch, MD

Resident: Musculoskeletal: Injuries of the Lower Extremity: Knee, Ankle and Foot

John Burkhardt, MD

Resident: Musculoskeletal: Musculoskeletal Jeopardy

Jeff Holmes MD

Resident: Musculoskeletal: Musculoskeletal Jeopardy 2

Jeff Holmes MD

Resident: Musculoskeletal: Overuse Syndrome

Joseph H. Hartmann, DO

Resident: Musculoskeletal: Pediatric Orthopedic Emergencies

Stuart Bradin

Resident: Musculoskeletal: Upper Extremity Injuries: Shoulder, Elbow and Wrist

Patrick Carter

Resident: My Bougie and Me

Vijay Kairam

Resident: Nephrology/Urology -- Evaluation of Hematuria

Rodney Smith

Resident: Nephrology/Urology: Urinary Tract Infections

James Holliman

Resident: Nephrology/Urology: When Kidneys Fail

Jessica Holly

Resident: Neurology -- Central Nervous System Infections

Geetika Gupta

Resident: Neurology -- Stroke Management in the 21st century: What Do You Need To Know?

Rashmi Kothari

Resident: Neurology -- The Management of Acute Ischemic Stroke and TIA

Rashmi Kothari

Resident: Neurology: Coma

James Holliman

Resident: Neurology: Intracerebral Hemorrhage (ICH)

William Barsan

Resident: Neurology: Myasthenia Gravis (Case of the Week)

Chris Oppong

Resident: Neurology: Status Epilepticus (SE)

James Holliman

Resident: Neurology: Syncope

Jim Holliman

Resident: Neurology: Traumatic Brain Injuries

Mark Rosner

Resident: Obstetrics/Gynecology: Postpartum Emergencies

Joseph Hartmann

Resident: Ocular Emergencies

Joe Lex, MD

Resident: Oncologic Emergencies

Jim Holliman, MD

Resident: Operations/Skills -- Conquering the Sign-Out Challenge

Pamela Fry

Alison Haddock

Resident: Operations/Skills: Research Design

Emily Sagalyn

Resident: Oral and Dental Emergencies: The Patient with a Sore Throat

Joe Lex, MD

Resident: Pediatric Neurologic Emergencies

Ruth S. Hwu, MD

Resident: Pediatric Trauma- Special Considerations

Ruth S. Hwu, MD

Resident: Plain Films of the Ankle and Foot

Brian M. Fuller, MD

Resident: Procedural Sedation in the Emergency Department

Zach Sturges

Resident: Psychiatry -- Acute Agitation

Rachel Glick

Resident: Pulmonary -- Acute Asthma in Adults

Rockefeller Oteng

Resident: Pulmonary -- Acute Pulmonary Emergencies: Pulmonary Embolism, Pulmonary Edema and Parapneumonic Effusions

Michele Nypaver

Resident: Pulmonary -- Pneumonia and TB

Phil Bossart

Resident: Pulmonary -- The Emergency Department Management of Pulmonary Embolism

Rashmi Kothari

Resident: Pulmonary: COPD in the Emergency Department

Frank Mador, MD

Resident: Pulmonary: Pediatric Respiratory Distress

Stuart Bradin

Resident: Pulmonary: Pulmonary Embolism Part 1

Rockefeller Oteng

Resident: Pulmonary: Pulmonary Embolism Part 2

Rockefeller Oteng

Resident: Radiology: X-Rays of the Hand and Wrist

Christian Jacobus, MD

Resident: Rapid Sequence Intubation and Emergency Airway Support in the Pediatric Emergency Department

Michele Nypaver, MD

Resident: Right Upper Quadrant Ultrasound

Jeff Holmes MD

Ryan LaFollette, MD

Resident: Sickle Cell Disease- Special Considerations in Pediatrics

Hannah Smith, MD

Jim Holliman

Resident: Systematic Evaluation to Non-Traumatic Head CTs

Rashmi U. Kothari

Resident: Test-Taking Skills

Joe Lex, MD

Resident: The Adult Patient with Constipation

Joe Lex, MD

Resident: Toddler Toxicology

Joe Lex, MD

Resident: Toxicology/Pharmacology -- Analgesics: Acetaminophen, Salicylates, NSAIDs

Hernan Gomez

Resident: Toxicology/Pharmacology -- Anaphylaxis

Peter Moyer

Resident: Toxicology/Pharmacology: Basics of Toxicology

Patrick Carter

Resident: Toxicology/Pharmacology: Drugs of Abuse

Tim Albertson

Jim Holliman

Resident: Toxicology/Pharmacology: Toxic Alcohols

Pamela Fry

Resident: Toxicology/Pharmacology: Toxic Seafood Ingestions

Jim Holliman

Resident: Trauma --Trauma Patient Care in the Emergency Department: Pitfalls to Avoid

Jim Holliman

Resident: Trauma: A Potpourri of Wound Care Issues

Alexander Rogers

Resident: Trauma: Burn Injuries

Jim Holliman

Resident: Trauma: Burn Mass Casualty Incidents

Jim Holliman

Resident: Trauma: Crush Injury and Crush Syndrome

Jim Holliman, MD

Resident: Trauma: Gunshot Wounds

Jim Holliman

Resident: Trauma: Introduction to Burns

Robert Preston

Resident: Undifferentiated Shock

Randall Ellis, MD MPH

Resident: "Taming the Wild Child" - Pearls, Pitfalls and Controversies in Pediatric Analgesia and Sedation

Jeff Holmes MD
Miscellaneous

| Document Title | Creator | Downloads | License |
| --- | --- | --- | --- |
| Course/Resource Archive in Institutional Repository (October 2012) | Ghana Emergency Medicine Collaborative | | |
| Open Educational Resources | Ghana Emergency Medicine Collaborative | | |
| Reference: TeamSTEPPS - Teamwork Strategies and Tools to Enhance Performance and Patient Safety | U.S. Agency for Healthcare Research and Quality | | |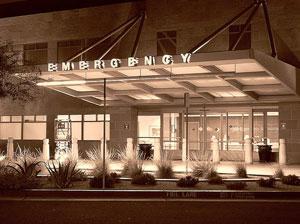 Jump to:
Training Materials for Medical Students

| Document Title | Creator | Downloads | License |
| --- | --- | --- | --- |
| Medical Student: Trauma: 01: Initial Assessment and Management of Trauma Patients | Patrick Carter | | |
| Medical Student: Trauma: 02: Cardiology and EKG Interpretation | Patrick Carter | | |
| Medical Student: Trauma: 03: Shock | Patrick Carter | | |
| Medical Student: Trauma: 04: Toxicology Basics | Patrick Carter | | |
| Medical Student: Trauma: 05: Environmental Emergencies | Patrick Carter | | |
Training Materials for Nurses

| Document Title | Creator | Downloads | License |
| --- | --- | --- | --- |
| Nursing: Abdominal Emergencies | Elizabeth Tamm | | |
| Nursing: Acute Coronary Syndrome | Kristen Sarna | | |
| Nursing: Assessment and Resuscitation | Antoinette Bradshaw | | |
| Nursing: Burn Emergencies | Heather Hartney | | |
| Nursing: Cardiovascular Emergencies | Sue Anne Bell | | |
| Nursing: Communicable and Infectious Disease Emergencies | Katherine A Perry | | |
| Nursing: Complications of Pain Management | Michelle Munro | | |
| Nursing: Fluid and Electrolyte Imbalances in Emergency Nursing | Chauntel Henry | | |
| Nursing: General survey and patient care management | Jeremy Lapham | | |
| Nursing: General survey and patient care management | Jeremy Lapham | | |
| Nursing: Genitourinary Emergencies | Karl Lopata | | |
| | Katherine A Perry | | |
| Nursing: Herpes/Varicella/Shingles | Katherine A Perry | | |
| Nursing: Infectious Disease Overview | Katherine A Perry | | |
| Nursing: Infectious Diseases -- HIV/AIDS | Katherine A Perry | | |
| Nursing: Infectious Diseases -- Measles/Mumps/Rubella | Katherine A Perry | | |
| Nursing: Infectious Diseases -- Parasitic Infections | Katherine A Perry | | |
| Nursing: Infectious Diseases -- Skin Infections | Katherine A Perry | | |
| Nursing: Infectious Diseases -- Typhoid Fever, Infectious Diarrhea, Diphtheria, Pertussis | Katherine A Perry | | |
| Nursing: Musculoskeletal Emergencies and the Nursing Process | Barbara Demman | | |
| Nursing: Nursing Process and Linkage between Theory and Practice | Jeremy Lapham | | |
| Nursing: Nursing Research | Sue Anne Bell | | |
| | Sue Anne Bell | | |
| Nursing: Shock and Initial Resuscitation | Kristen Sarna | | |
| Nursing: Toxicology/Pharmacology -- Administration and Management of Pain Medications | Michelle Munro | | |
| Nursing: Toxicology/Pharmacology -- Pharmacology of Pain Medications | Michelle Munro | | |
| | Tim Maxim | | |
| Nursing: Trauma -- Triage | Antoinette Bradshaw | | |
Training Materials for Residents

Document Title
Creator
Downloads
License

Resident: A Pain in the Neck

Hannah Smith, MD

Resident: Administration: Ethics/ Medicolegal/ EMS/ etc.

Joe Lex, MD

Resident: Alterations in Body Temperature: The Adult Patient with a Fever

Joe Lex, MD

Resident: Approach to the Dyspneic Patient

Randall Ellis, MD MPH

Resident: Arthritis and Arthrocentesis

Joe Lex, MD

Resident: Bowel Obstruction

Ryan LaFollette, MD

Resident: Bursitis, Tendonitis, Fibromyalgia, and RSD

Joe Lex, MD

Resident: Cardiac Evaluation

Joe Lex, MD

Resident: Cardiovascular -- Achy Breaky Heart: Cardiogenic Shock

Carol Choe

Resident: Cardiovascular -- ACLS Overview of Pulseless Arrest

Rockefeller Oteng

Resident: Cardiovascular -- Acute Aortic Emergencies

Carol Choe

Resident: Cardiovascular -- Acute Congestive Heart Failure

Rashmi Kothari

Resident: Cardiovascular -- Advanced Cardiac Life Support

Rockefeller Oteng

Resident: Cardiovascular -- Approach to Acute Chest Pain

Rockefeller Oteng

Resident: Cardiovascular -- Approach to Bradycardias and Tachycardias

Rockefeller Oteng

Resident: Cardiovascular -- Basic Life Support

Rockefeller Oteng

Resident: Cardiovascular -- Case Of The Week - Aortic Dissection

Nathan Brouwer

Resident: Cardiovascular -- EKG and Rhythma Interpretation 101

Emily Sagalyn

Resident: Cardiovascular -- Pediatric Resuscitation: A Practical Overview

Andrew Hashikawa

Resident: Cardiovascular -- Pulseless Electrical Activity

Doug Vogel

Zach Sturges

Resident: Cardiovascular -- Tachyarrhythmias: Ventricular and Supraventricular

Caroline Vines

Scott Youngquist

Resident: Cardiovascular Board Review Session 1

Joe Lex, MD

Resident: Cardiovascular Board Review Session 2

Joe Lex, MD

Resident: Cardiovascular: Acute Coronary Syndromes

Jeffrey Smith

Jim Holliman

Resident: Cardiovascular: Cardiogenic Shock

Daniel Osei- Kwame

Resident: Cardiovascular: Case Presentation- Pericarditis

Kwaku Nyame

Resident: Cardiovascular: Hypertensive Urgency and Emergency

Keith Kocher

Resident: Cardiovascular: Inotropes and Vasoactives

Robert Preston, MD

Resident: Cardiovascular: Pediatric Respiratory Emergencies

Jeff Holmes MD

Resident: Cardiovascular: Resuscitation

Doug Vogel

Zach Sturges

Resident: Case of the Week #1

Pamela Fry

Resident: Case of the Week #2

Pamela Fry

Resident: Case of the Week #3

Alison Haddock

Resident: Cervical Spine Radiography: The Role of Radiography in the Initial Evaluation of C-Spine Trauma

Stephen Hartsell

Resident: Cutaneous Emergencies

Joe Lex, MD

Resident: Dental Emergencies and Common Dental Blocks

Joe Lex, MD

Resident: Dermatology -- Burns: Management and Survivability

Carol Choe

Resident: Dermatology -- Dermatologic Emergencies

John Martel

Resident: Disorders of the Pleura, Mediastinum, and Chest Wall

Andrew Barnosky, DO

Resident: Electrical Misadventures

Joe Lex, MD

Resident: EMedHome Board Review- Procedures

Joe Lex, MD

Resident: Emergency Medical Services -- Proposals for Emergency Medical Services in Kumasi

Peter Moyer

Resident: Endocrine/Metabolic -- Acid Base Disorders

Nathan Brouwer

Resident: Endocrine/Metabolic -- Adrenal Insufficiency/Crisis

Andrew Wong

Resident: Endocrine/Metabolic: Diabetic Emergencies

Andrew Wong, MD

Resident: Endocrine/Metabolic: Diabetic Ketoacidosis

Jennifer Thompson

Resident: Endocrine/Metabolic: Non-Diabetic Endocrine Emergencies

John Martel

Resident: Endocrine/Metabolic: Thyroid Storm

Pamela Fry

Resident: Environmental -- Hypothermia and Frostbite

Jim Holliman

Resident: Environmental -- Insect Stings and Spider Bites

Jim Holliman

Resident: Environmental: Electrical and Lightning Injuries

Rashmi Kothari

Resident: Environmental: Environmental Hypothermia

Jim Holliman, MD

Resident: Environmental: Mammal and Human Bite Injuries

Jim Holliman

Resident: Environmental: Near-Drowning and Drowning

Jim Holliman

Resident: Fever in the Emergency Department- Special Considerations in Pediatrics

Hannah Smith, MD

Resident: Gastroenterology -- Abdominal Compartment Syndrome

Alison Haddock

Resident: Gastroenterology -- Aspirated and Ingested Foreign Bodies

Jim Holliman

Resident: Gastroenterology -- Emergency Management of Ano-Rectal Disorders

Joseph Hartmann

Resident: Gastroenterology -- Gastrointestinal Bleeding in the Pediatric Patient

Michele Carney

Resident: Gastroenterology -- Non-Traumatic Abdominal Pain/Abdominal Emergencies

Joseph House

Resident: Gastroenterology: Management of Patients with Abdominal Pain in the Emergency Department

Jim Holliman

Resident: Gastroenterology: Mesenteric Ischemia

Andrew Barnosky

Resident: Ghana Grab Bag Pediatric Quiz

Hannah Smith, MD

Ruth S. Hwu, MD

Resident: Hanging and Strangulation

Joe Lex, MD

Resident: Head, Ears, Eyes, Nose and Throat -- Otologic and Sinus Emergencies

Rodney Smith

Resident: Head, Ears, Eyes, Nose and Throat -- Selected E.N.T. Emergencies Related to Sepsis

Jim Holliman

Resident: Head, Ears, Eyes, Nose and Throat: Acute Sinusitis

Jim Holliman, MD