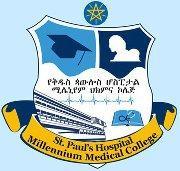 Term:
2012
Published:
Revised:
A Caesarean section, also known as C-section, is a surgical procedure in which incisions are made through a mother's abdomen (laparotomy) and uterus (hysterotomy) to deliver one or more babies. It is usually performed when a vaginal delivery would put the baby's or mother's life or health at risk, although in recent times it has been also performed upon request for childbirths that could otherwise have been natural. The World Health Organization (WHO) recommends that the rate of Caesarean sections should not exceed 15% in any country. This programme includes narrated surgical video of the procedure as well as interactive case exercises and a brief self-assessment.
Authors: Lia Tadesse, Cary Engleberg, Richard Adanu
Institutions: St. Paul Hospital Millennium Medical College, University of Michigan, University of Ghana
Adaptation of: Caesarean Section, University of Ghana and University of Michigan. This module contains the same surgical video and many of the same self-assessment questions as the original version. The adaptation is narrated by an Ethiopian physician with additional questions for her students in Addis Ababa, noting the similarities and differences in how the procedure is performed in Ghana. 
Viewer discretion is advised: The educational material contained herein may contain medical images that non-professional viewers may find disturbing.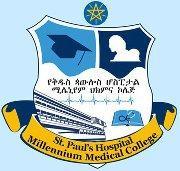 Term:
2012
Published:
Revised:
Jump to:
Demos

Document Title
Creator
Downloads
License

01: Introduction to Learning Module (1:13)

Lia Tadesse

02: Introduction to Caesarean Section Surgical Videos (0:42)

Lia Tadesse

03: Surgery Step 1 - Cleansing and draping the patient (1:54)

Lia Tadesse

Richard Adanu

04: Surgery Step 2 - Making the abdominal incision (2:24)

Lia Tadesse

Richard Adanu

05: Surgery Step 3 - Division of the uterovesical peritoneum and incision into the lower uterine segment (1:02)

Lia Tadesse

Richard Adanu

06: Surgery Step 4 - Delivery of the baby and placenta and cleaning the uterine cavity (2:52)

Lia Tadesse

Richard Adanu

07: Surgery Step 5 - Closing the uterine incision (5:45)

Lia Tadesse

Richard Adanu

08: Surgery Step 6 - Closure of the abdomen (6:49)

Lia Tadesse

Richard Adanu
Miscellaneous

Document Title
Creator
Downloads
License

Caesarean Section - Full Module

Lia Tadesse

Cary Engleberg

Richard Adanu