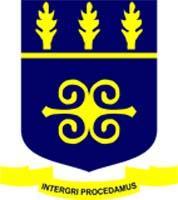 Term:
2009
Published:
Revised:
This module is meant primarily for medical students but may also be useful for residents and health practitioners. The module includes three interactive case studies with some background information as well as discussion of possible post-surgery complications, narrated video clips of each stage the total abdominal hysterectomy procedure, and a self-assessment on the procedure.
Authors: Richard Adanu, Cary Engleberg
Institutions: University of Ghana, University of Michigan
Viewer discretion is advised: The educational material contained herein may contain medical images that non-health professionals may find disturbing.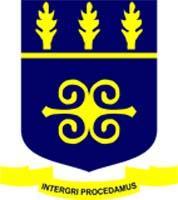 Term:
2009
Published:
Revised:
Jump to:
Demos

Document Title
Creator
Downloads
License

Total Abdominal Hysterectomy: Catheterisation

Richard Adanu

Cary Engleberg

Total Abdominal Hysterectomy: Clamping below the cervix and incision across the upper vaginal vault

Richard Adanu

Cary Engleberg

Total Abdominal Hysterectomy: Clamping, cutting, and ligating the cardinal ligaments and vagina angl

Richard Adanu

Cary Engleberg

Total Abdominal Hysterectomy: Clamping, cutting, and ligating the uterine arteries

Richard Adanu

Cary Engleberg

Total Abdominal Hysterectomy: Cleansing and draping the patient

Richard Adanu

Cary Engleberg

Total Abdominal Hysterectomy: Closure of the abdomen

Richard Adanu

Cary Engleberg

Total Abdominal Hysterectomy: Division the uterovesicular peritoneum and retraction the bladder infe

Richard Adanu

Cary Engleberg

Total Abdominal Hysterectomy: Incision and opening of the pelvic cavity

Richard Adanu

Cary Engleberg

Total Abdominal Hysterectomy: Induction of anaesthesia

Richard Adanu

Cary Engleberg

Total Abdominal Hysterectomy: Introduction to the case

Richard Adanu

Cary Engleberg

Total Abdominal Hysterectomy: Introduction to the learning module

Richard Adanu

Cary Engleberg

Total Abdominal Hysterectomy: Placement of a towel to retract the intestines; division and ligation

Richard Adanu

Cary Engleberg

Total Abdominal Hysterectomy: Vaginal cuff closure and attachment to cardinal ligaments

Richard Adanu

Cary Engleberg
Miscellaneous

Document Title
Creator
Downloads
License

Total Abdominal Hysterectomy - Link to OER Africa version

Richard Adanu

Cary Engleberg

Total Abdominal Hysterectomy procedure - YouTube Playlist

Richard Adanu

Cary Engleberg

Total Abdominal Hysterectomy: Learning Module

Richard Adanu

Cary Engleberg