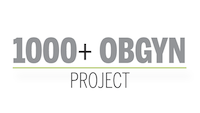 These are reference Open Educational Resources selected for residents in obstetrics and gynecology. This collection was developed in response to a request from the 1000+ OBGYN Consortium for supplemental learning materials for this milestone topic, based on the ACGME Milestones for OBGYN. 
 
This is a representative but not comprehensive collection of learning materials that are free to access, publicly available, and, in most cases, publicly licensed to allow copying and adaptation under certain conditions.
 
This is a preliminary collection compiled for the consortium. The collection will be revised and extended based on feedback from the consortium members.
Selected by:
Kathleen Ludewig Omollo, University of Michigan
Preet Rana, University of Michigan
Mike Brady, St. Joseph's Hospital and Medical Center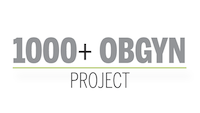 Jump to:
Supplemental Readings

Document Title
Creator
Downloads
License

(Foundational) (Online Only) Article: The FIGO classification of causes of abnormal uterine bleeding in the reproductive years. Fertility and Sterility, 2011, Volume 95 , Issue 7 , 2204 - 2208.e3

Malcolm G. Munro

Hilary O.D. Critchley

Ian S. Fraser

FIGO Menstrual Disorders Working Group

(Foundational) (Online Only) Book Chapter: Dysfunctional Uterine Bleeding. Glob. libr. women's med., (ISSN: 1756-2228) 2011; DOI 10.3843/GLOWM.10294

Mark Severino

(Foundational) (Online Only) Clinical Practice Gynaecology Committee. Abnormal uterine bleeding in pre-menopausal women. J Obstet Gynaecol Can. 2013 May;35(5 eSuppl):S1-28. (2013)

S. Singh et al.

(Foundational) (Online Only) Guidelines: Heavy menstrual bleeding. Reviewed 2012. Published 2007.

National Institute for Health and Care Excellence

(Foundational) The Management of Dysfunctional Uterine Bleeding, Update on Mechanisms of Hormone Action - Focus on Metabolism, Growth and Reproduction, Prof. Gianluca Aimaretti (Ed.), ISBN: 978-953-307-341-5, InTech, DOI: 10.5772/22764. (2011)

Aytul Corbacioglu

(Online only) Article: Management of abnormal uterine bleeding by northern, rural and isolated primary care physicians: PART II: What do we need?. BMC Women's Health 2002, 2:11. doi:10.1186/1472-6874-2-11 (Custom License)

Simone N. Vigod

Donna E. Stewart

Abnormal Uterine Bleeding: Clinical Management.

Association of Professors of Gynecology and Obstetrics

Article: A rare case of abnormal uterine bleeding caused by cavernous hemangioma: a case report. Journal of Medical Case Reports 2010, 4:136. doi:10.1186/1752-1947-4-136

Mridula A Benjamin

Hjh Roselina Yaakub

PU Telesinghe

Gazala Kafeel

Clinical pattern and spectrum of endometrial pathologies in patients with abnormal uterine bleeding in Pakistan: need to adopt a more conservative approach to treatment. BMC Women's Health 2014, 14:132 doi:10.1186/s12905-014-0132-7.

M. Abid et al.